EU debate over Turkey deal: Political catastrophe vs abuse of press freedom, bazaar politics
EU Parliament session has turned into a heated debate over Europe's recent deal with Turkey concerning the refugee crisis, with some going great lengths to justify it, while others saying it's the start of 'Turkish bazaar politics' within EU borders.
Former Belgian Prime Minister, Guy Verhofstadt, has been very emotional in expressing his view on Turkey suddenly becoming a remedy to curing European migration headache. He claims that Turkish President Recep Tayyip Erdogan has been given "the keys from the gates of Europe" and now "uses refugees as a political weapon." The MP recalled the recent case of persecuting a journalist for a satirical poem targeting the Turkish President.
Read more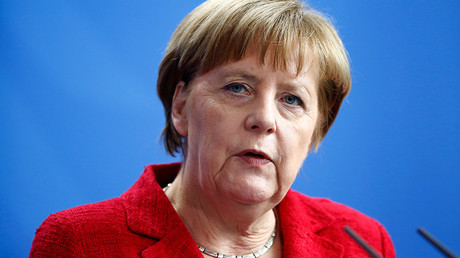 Erdogan has submitted a criminal complaint to Germany against comedian TV host Jan Böhmermann, who wrote a satirical poem about him. A German prosecutor's office has launched an investigation, while Chancellor Angela Merkel called the piece "deliberately insulting." Verhofstadt presented this example as proof of Turkey lacking the most basic element for building trustworthy relations with the EU – the freedom of speech and press.
"Recently Turkey has instructed Germany to persecute a journalist for a satirical poem. Such satiric poem is possible in a democratic country, but we followed his request […] now he's got the keys from our newsrooms. It's the beginning of Turkish bazaar politics," the MP stated.
Jean-Claude Juncker, the European Commission president, on the contrary, has been defensive of the plan, which while being 'a Herculean task', is manageable with Turkish help.
"Cooperation with Turkey is the best of available solutions [as] borders always have two sides and it's always better to work with rather than against a neighbor," Juncker said.
He admitted that there are certain "issues […] where Turkey and the EU have different ideas" and even pointed out that "however important our work for the refugees, our position on fundamental values and press freedom does not change." Commission president, however, suggested that dialogue might help tackle the issues where Turkey and Europe do not agree.
The President of the European Council, Donald Tusk, agreed that the deal with Turkey has "its risks and weaknesses", however defended the plan further, saying that it's impossible to find a solution, which would fit every party.
"To all the seekers of political Holy Grail – you'll never find it – convenient and easy solutions are hard to find in politics, [concerning] migrants – virtually impossible.
The deal with Turkey is not perfect and we are fully aware of [it]. [The deal] raised doubts of ethical and legal nature [on the side] of Turkey. These [doubts] can only be [waved] by putting the solutions into practice as they were agreed in every detail," Tusk explained.
Read more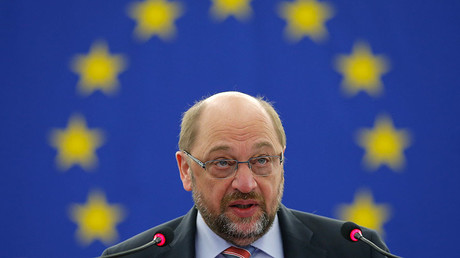 He then went on saying that without the deal and given the current state of affairs Europe will be unable to stem illegal migration, which will inevitably lead to a political catastrophe.
"The main goal we decided on was to stem illegal migration into Europe. Without this and without restoring control over European migration policy we would be unable to prevent political catastrophe: collapse of Shengen [zone], loss of control over our external borders with implications for security, political chaos in the EU [and] triumph of populism and extremism," the politician stated.
As part of the refugee deal that went into force on March 18, Turkey is to get another hefty sum of money to help it deal with asylum seekers. Newcomers whose asylum applications are deemed legitimate by Ankara will be sent on to the EU, while people rejected by Europe as illegal migrants will be sent back to Turkey. Meanwhile, a recent poll showed that the majority of Germans, for instance, believe that the adopted deal is actually a bad idea and will hardly work.
Phil Butler, American journalist, editor, and analyst, told RT that he believes there is no bright side to the plan. He compares the current stance of Turkey to that of a blackmailer, claiming that Erdogan is seizing an opportunity while Europe, for its own reasons, seems to see him as the last resort in solving the refugee crisis – quite pointlessly.
"[It's] no good at any point to deal with this blackmail situation. Turkey by many accounts played its part in causing this crisis – now the EU is preparing to pay billions to a questionable regime […] No one seems to have any good ideas anymore. The most logical idea is what Mr. Putin said, [that] we should be creating a safe place for these people at home and maybe some of them will want to go back. [While] it's a very bad idea to pay Erdogan to fix something he may or may not fix, waste more money and effort and perhaps see the EU melt down over the whole situation."