4 members of Turkey's ruling AKP party arrested in anti-ISIS operation – report
Published time: 13 Apr, 2016 15:21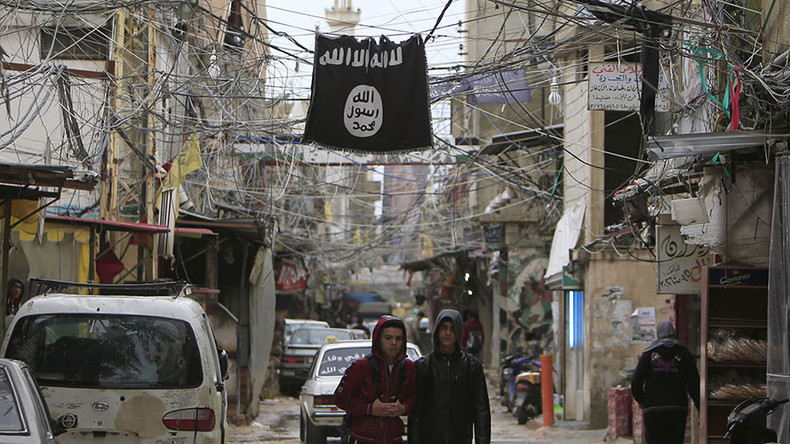 Four members of Turkey's ruling Justice and Development Party (AKP) were reportedly arrested in an anti-terrorist operation aimed at detaining members of Islamic State (IS, formerly ISIS/ISIL).
A total of 15 people were detained during the operation, according to 9 Eylül newspaper. The raid took place in the Turkish city of Izmir in early April.
The suspects were arrested at various addresses, and authorities conducted a search of their homes. Police found four rifles, documents, and various other materials related to IS.
An investigation revealed that the detainees participated in warfare and engaged in the training of newly-recruited jihadists to be sent to fight in clashes. They also engaged in the training of Savaş Yıldız, who committed acts of terrorism at the regional offices of the Party of Kurdish Peoples Democracy in Adana and Mersin in 2015.
Of the 15 suspects who were arrested, seven were eventually released. The remaining eight continue to be held by authorities.
The most recent operation isn't the first time that AKP members have been reported to be part of IS. Two people detained in a July operation were also said to be members of the AKP in Menemen. However, the men denied any affiliation with the terrorist organization.
It comes less than two months after a Kurdish commander alleged that the AKP has ties with terrorist groups, including IS.
"We're 100 percent positive Turkey is maintaining contact with IS, we've seen it with our own eyes," the Kurdish leader told RIA Novosti at the time.
In December, Syria's envoy to the UN accused Turkey of supporting terrorist groups and covering for their invasion into Syria. He went on to allege that Turkish President Tayyip Erdogan is aiming to "revive" the Ottoman Empire.
In May 2015, Turkey's Cumhuriyet newspaper published a report which purportedly showed Turkish intelligence officials transporting arms to Syria in trucks. However, Erdogan said the trucks were carrying aid to Turkmen militias in Syria, who are fighting the forces of Syrian President Bashar Assad and IS.
The two journalists responsible for the report face charges of obtaining and revealing state secrets "for espionage purposes," seeking to "violently" overthrow the Turkish government, and aiding an "armed terrorist organization." Prosecutors are seeking multiple life terms for the pair.