Turkey detains 2 Russians, accuses them of espionage – reports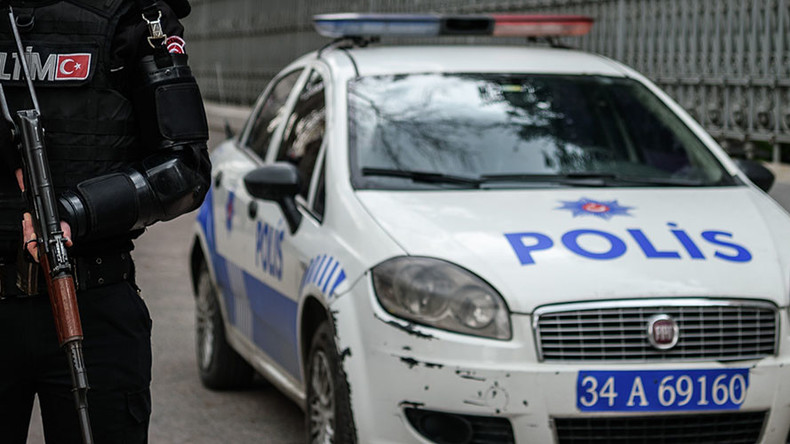 Turkish police have detained two Russians, accusing them of espionage, according to reports. The Russian consulate has confirmed the information, saying the Russian citizens deny all the accusations.
Russian authorities are staying in touch with the detained.
Turkey hasn't notified Russian diplomats about the nature of the accusations against the two Russian citizens, the general consul added.
52-year-old Yury Anisimov and 55-year-old Aleksandr Smirnovare are reportedly suspected of having killed Islamic extremist Abdulvakhid Edelgireyev from the Chechen Republic, Russia.
Turkish police allegedly found fake documents during the search, with some sources saying these were 'Interpol' authorization papers.
The Turkish side believes that the men are undercover Russian intelligence agents, Turkish media report.
The two were initially detained on April 8, but this information has just been revealed.
Russian authorities in Istanbul reportedly learned "about the detention on Sunday, and the consul met with them on the same day."
On Monday, the Russian consul took part in the preliminary hearings, but wasn't allowed to stay for the main hearing.
"The detained told us they arrived [in Turkey] as tourists, and deny the accusations against them," the Russian general consul added.
"Regarding the reasons for the detention, the Turkish authorities didn't tell us anything, citing alleged security concerns," Aleksey Chekmaryov, from the Russian diplomatic mission, said, as cited by Interfax.
Abdulvakhid Edelgireev was killed on November 1, 2015, in his car, next to his Istanbul home. Turkish investigators discovered that the vehicle had been rented 20 days before the killing by a Russian national, Aleksandr Nasyrov.
Edelgireev was known as the administrator of the 'Kavkaz Center' website, recognized as extremist in Russia. His father-in-law Isa Umarov is a member of the terrorist group 'Imarat Kavkaz', which was behind the deadly 2010 metro bombing in Moscow, among other terror acts.
You can share this story on social media: