61% of Dutch voters reject association with Ukraine – final referendum results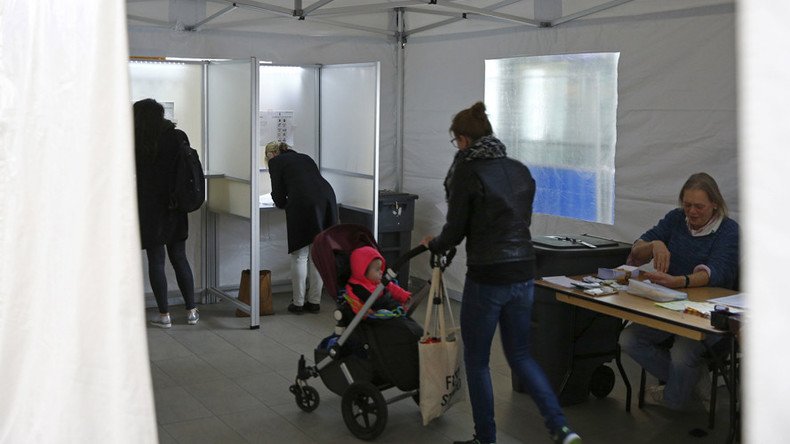 The referendum in Netherlands that took place last week regarding a potential Ukraine-EU treaty on closer political and economic ties has ended with an overwhelming 61 percent of voters rejecting the idea, according to official results published on Tuesday.
The official results released by the Dutch Electoral Council showed that 61 percent (2.509 million people) voted against Ukraine's association with the EU. Some 38.21 percent (1.572 million) voted in favor while 0.79 percent (32,344) accounted for a blank vote.
The referendum has been deemed valid with a 32.28 percent turnaround, just above the 30 percent threshold needed to make the results legitimate. All in all a total of 4.1 million took part in the poll out of 12.8 million eligible Dutch voters.
While the referendum results are not legally binding, the result should force the government to reconsider the agreement after the nation rejected the Dutch parliament's approval act of the EU-Ukraine deal.
"The result is considered an advisory verdict rejecting the approval Act. This means that the government should reconsider the law," Electoral Council said publishing the results.
For the pact to have full legal force, it must be ratified by all 28 European Union member states. The agreement only focuses on a broad trade deal between Ukraine and the EU, with the sides agreeing to open their markets and remove tariffs on goods. The introduction of a visa-free travel regime is also not specified in the document, and the freedom of employment which is only available to full EU member states is also off the table.
After the referendum last Wednesday, the Dutch Prime Minister Mark Rutte, made it clear that the voice of the people would be heard.
"If the turnout is above 30 percent with such a large margin of victory for the 'No' camp then my sense is that ratification can't simply go ahead," the PM said.
Responding to referendum results in Tuesday's letter addressed to the Parliament, Dutch Foreign Minister Bert Koenders said that the government official response will be made no later than September.
The referendum was triggered by a petition launched by a group of activists last year that collected more than 450,000 signatures, much higher than the 300,000 required by Dutch law to force the government to put issues to a public vote.
You can share this story on social media: