Deadly example: Thai drunk drivers to be sent to work in morgue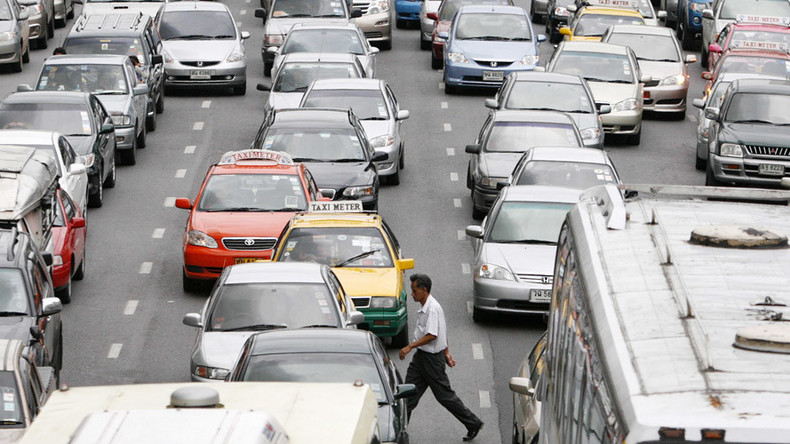 Anyone caught drunk driving in Thailand will be sent to work in a morgue under new measures which aim to reduce the country's high rate of road fatalities.
Thai courts sentence those convicted of drunk driving to community service, which usually entails roadside work or helping hospital staff treat those involved in car crashes but the country's Probation Department said it does not have as much of an impact.
Nontajit Netpukkana, a senior official in the department, told AFP that they believe that the "intensity that comes from working in a morgue will help give those doing community service a clearer picture of what happens after accidents caused by drink driving."
The announcement comes on the eve of the Songkran festival, which is seen as one of the two most dangerous times on Thai roads, the other being western New Year.
With a surge in traffic on the roads, combined with an increase in alcohol consumption, the two holidays have been branded the "Seven Deadly Days," with an estimated 2.3 people dying per hour during the festivals and 160 injured.
"It is a strategy used to make traffic offenders afraid of driving recklessly and driving while they are drunk because they could end up in the same condition," Police Col. Kriangdej Jantarawong told AP. "It is aimed to be a deterrent, a way to discourage people."
During the 2015 Songkran festival, 3,373 road accidents were recorded with 364 deaths and 3,559 injuries while the death toll during the 2016 New Year celebrations reached 380 from over 3,000 road accidents, according to the Bangkok Post.
These figures were an increase on the New Year 2015 festivities, even though there junta had announced that those found drunk driving would have their cars impounded.
Thailand is second only to Libya when it comes to road deaths per capita, with the World Health Organisation estimating that over 24,000 people die on Thai roads each year.