Arab crime clans in Germany sweep up new members from refugee ranks – report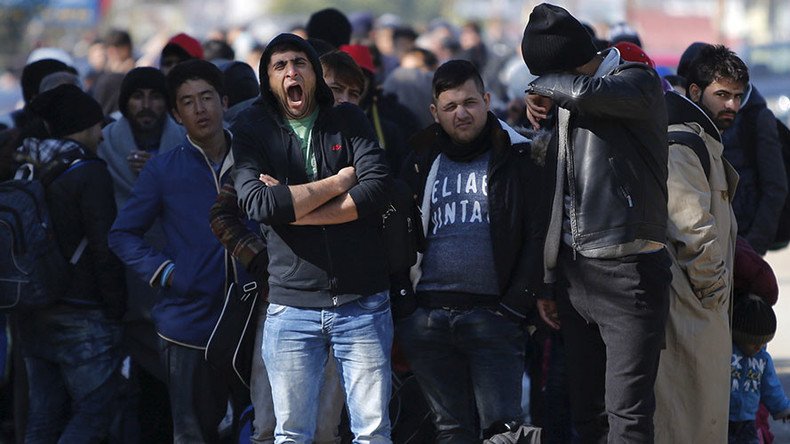 Criminal gangs in Germany are taking advantage of the influx of refugees by recruiting asylum seekers to join their ranks, Die Welt reported. The gangs, run mostly by Arab families, are reportedly looking for "young, strong men."
In an effort to strengthen their power, criminal gangs in Berlin are recruiting members from refugee shelters, the German newspaper reported, citing anonymous local police officers.
According to investigators, the gangs have "exploited the situation" of the refugee crisis, seeing it as an opportunity to recruit "young and physically strong" men who can take part in "dirty work" including burglaries, drug trafficking and physical attacks.
New faces are particularly welcome by the clans, as asylum seekers who have just arrived in Germany are unknown to local authorities.
The report speaks of luxury sedans driving up to refugee shelters with the aim of recruiting those who have lost everything. It notes that even with the threat of jail, many asylum seekers are largely undeterred, because prison is still better than the wars they fled.
As a "perk" of joining the ranks, criminal gangs promise to take care of the families of refugee recruits – a promise which investigators say is a lie.
Director of the State Criminal Police office (LKA), Dirk Jacob, said the clans specialize in property crime and drug trafficking. Those who run Berlin's criminal underworld can only be cracked "through lengthy and costly investigations," he said.
Arab clans control most of Berlin's organized crime, with most of the leaders arriving from Lebanon in the 1970s, according to the newspaper.
News of the apparent exploitation of the refugee crisis comes just three months after Europol warned that human traffickers are using the crisis to find sex and labor slaves.
Around 1.1 million refugees came to Germany in 2015, largely due to Chancellor Angela Merkel's open-door policy for those fleeing war and persecution.
However, many German citizens have lost hope in the government's ability to handle the crisis, with a recent poll showing that 81 percent of people believe the crisis to be "out of control" under Merkel's leadership.
Europe continues to face the worst refugee crisis since World War II. Most of the asylum seekers arriving on the continent are from Syria, where 250,000 people have been killed and more than 12 million displaced since a civil war began in 2011, according to UN figures.
You can share this story on social media: