Better late than never: German FM delayed on way to G7 meeting, says he wants Russia back in group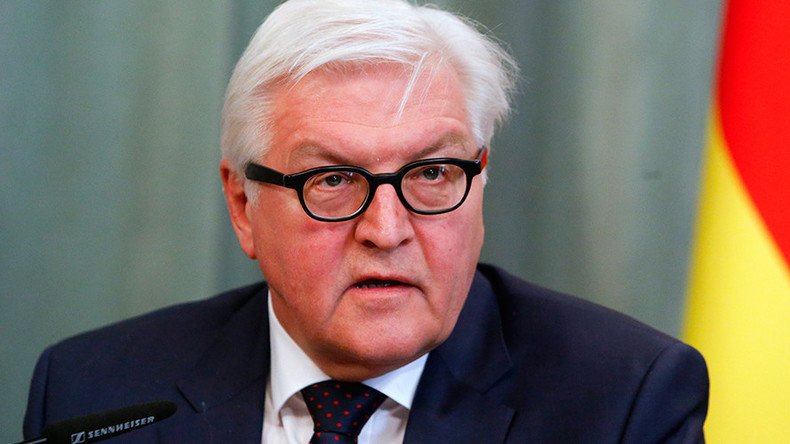 Russia should return to the G7 group of nations, making it the G8 again, German Foreign Minister Frank-Walter Steinmeier said ahead of a meeting of the group in Japan. Ironically he was late for the event as his plane got stuck in China.
At the two-day meeting in Hiroshima, foreign ministers from the G7 nations are discussing issues including nuclear disarmament, the conflicts in Syria and Ukraine, and the fight against terrorism.
Steinmeier ended up arriving eight hours late for the event after his governmental Airbus A340 suffered a broken fuel pump and was stuck in Changsha, the capital of Hunan province in China.
Speaking ahead of the meeting, the top German diplomat said he hoped the group would eventually become the G8 again, the way it was before Russia left it.
"I wish the G7 format didn't last long and that we provided conditions to return to the G8," he said, as cited by the news agency dpa.
First launched as a club of the world's biggest economies in the 1970s, the G7 was expanded to include Russia in 1998, even though at the time the country's economy was suffering difficulties. The entry into the group followed years of Moscow's unofficial participation in G7 meetings, in a format called the G7+1.
In 2014 Russia was supposed to host the annual G8 meeting, but other members made it clear they would boycott the event in protest at what they saw as the illegal annexation of Crimea from Ukraine. The Crimean region opposed an armed coup in Kiev and voted in a referendum to break away from Ukraine and rejoin Russia. Moscow said the right for self-determination in this case took precedence over Ukraine's territorial integrity, citing a ruling by the International Court of Justice on Kosovo's unilateral declaration of independence in 2008 as a precedent.
Russia has since not taken part in any G7 events, but Steinmeier believes that will change. He cited Russia's constructive role in resolving the crises in Ukraine and Syria as reasons why the group should stop its boycott, but said the conditions for such a shift would not be met in 2016. The German foreign minister voiced a similar position in June 2015.
You can share this story on social media: