Russians continue to clear ISIS mines in Palmyra, as locals return (PHOTOS)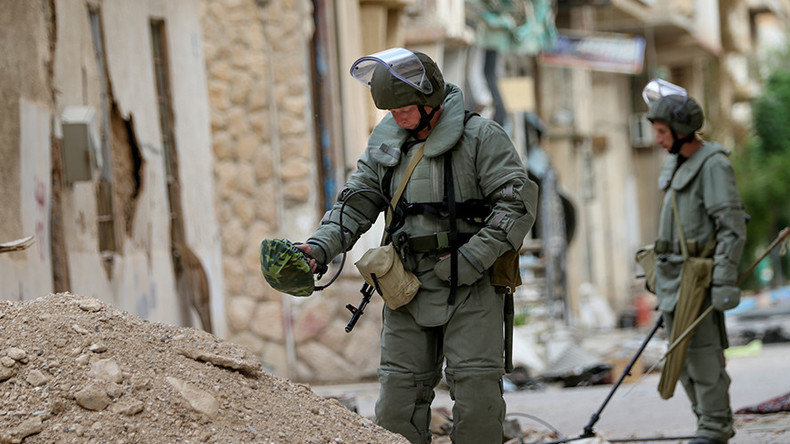 As Russian sappers continue to de-mine the historic city of Palmyra, hundreds have returned to the modern city nearby, with the government organizing buses for thousands more.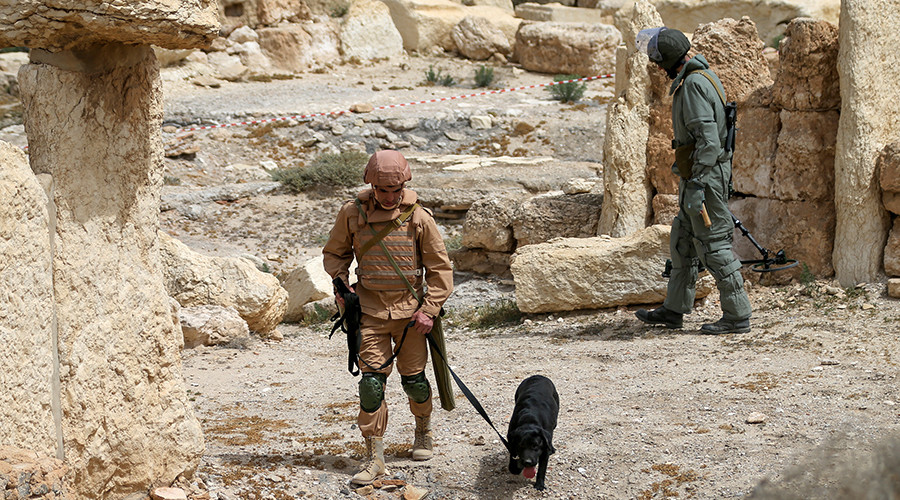 "The first thing I checked in the house was the roof," Khudr Hammoud, a 68-year-old retired civil servant, told AFP as he surveyed the structural damage to his house.
"The walls, the windows, and the door are also still there, and that's enough for me to get my family ready to return to Palmyra."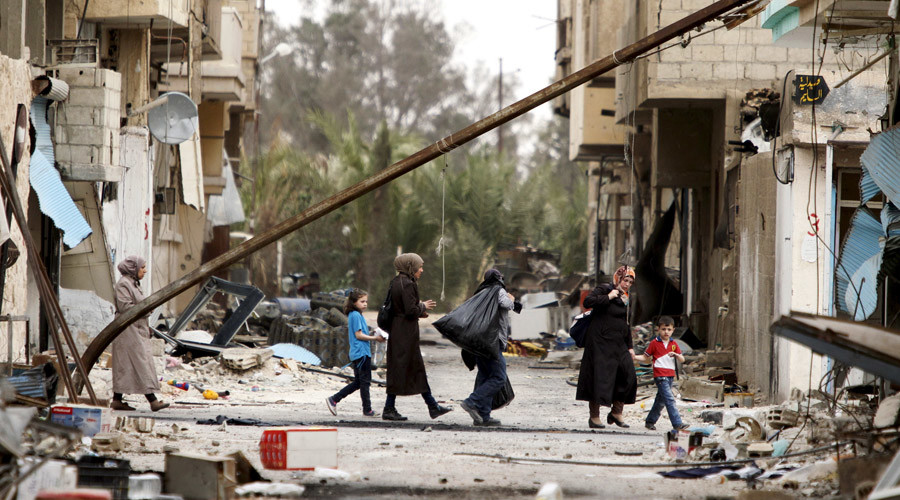 Hammoud was in the second group of residents to come back since Thursday, with the authorities in Homs saying they will provide 48 buses to transport 2,000 more residents back to Palmyra and the nearby Christian settlement of Al-Qaryatayn, which were taken back this month.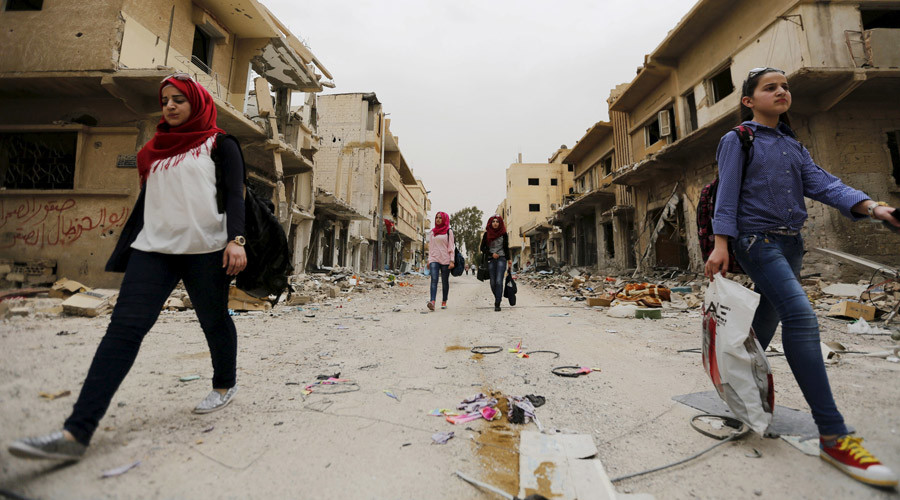 The city was home to about 70,000 people prior to its capture by Islamic State (IS, formerly ISIS/ISIL) in May of last year. It was retaken by the Syrian army two weeks ago with the help of Russian planes and commandos, as well as elite Iranian troops.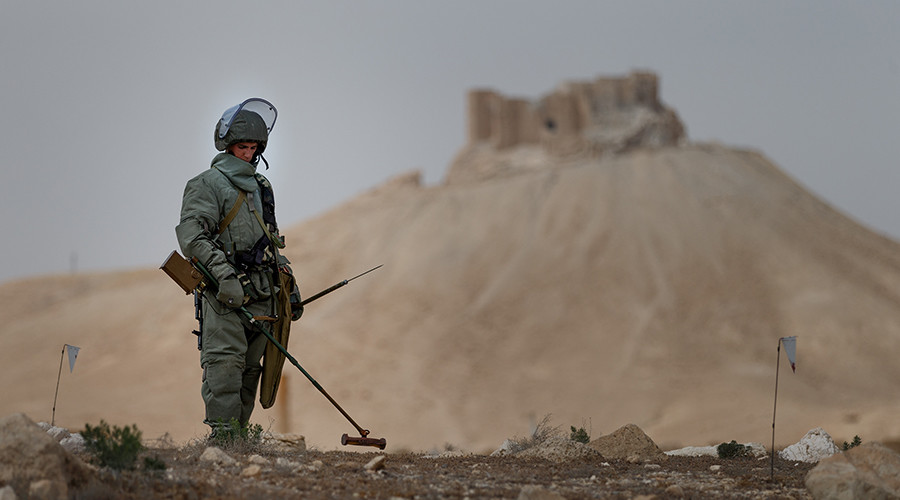 Returnees are discouraged from re-inhabiting their homes due to a lack of electricity and water, as well as extensive minefields laid by IS before their retreat.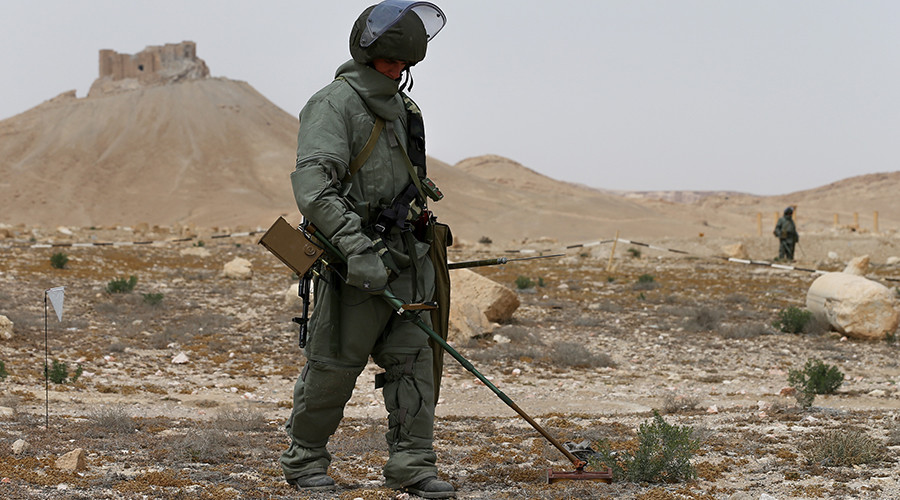 "There is no water or electricity, and we are continuing to work on demining the surroundings of the city," an official source told AFP. "We will need at least three weeks to rehabilitate the city's infrastructure to the extent that residents will be able to spend the night in their homes."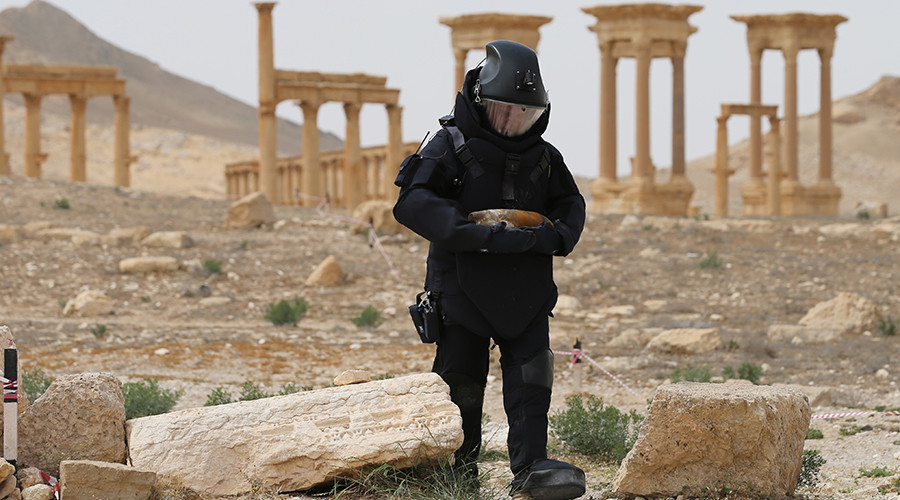 Russian engineers and vehicles are continuing to clear mines, particularly at the UNESCO World Heritage site that is the Old City, which contains Roman-era buildings. Over 1,500 had been defused before the start of the weekend, with specialists taking shifts to scan through the area.