Paris attack suspect Abrini admits accompanying Brussels airport bombers - Belgian prosecutor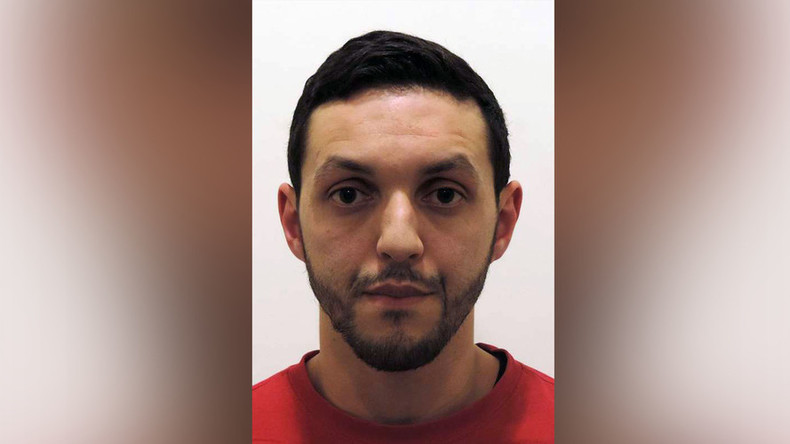 The participation of Paris attacks suspect Mohamed Abrini in the suicide bombings in Brussels has been confirmed, as he admitted to being the "man in the hat" at the airport of the Belgian capital, the country's federal prosecutor said.
"We confronted him with the video evidence prepared by our special unit," a spokesman for the prosecutors' office said on Saturday, Reuters reports. "He had to admit it was him."
Earlier in the day, Belgium's public prosecutor charged four people, including Abrin, with being part of a terrorist organization. The move follows the Friday arrest of six suspects linked to the deadly Brussels and Paris attacks.
Mohamed Abrini, the last identified suspect at large from the Paris attacks, was charged on Saturday along with Osama K, who was present at the Brussels metro station at the time of the suicide bombing on March 22.
Herve B.M., a Rwandan citizen, and Bilal E.M. were also charged with "participation in the activities of a terrorist group and terrorist murder," Reuters reported.
Two other people detained with Abrini on Friday were questioned and released, the prosecutor said.
Three suicide blasts, which took place in the Belgian capital's airport and metro, claimed the lives of 32 people on March 22.
Belgium said on Friday that five people, including Abrini and Osama K., had been detained, with the announcement of another arrest coming early on Saturday.
The Swedish media were quick to identify Osama K. as Osama Krayem, who left the Swedish city of Malmo to fight for jihadists in Syria.
The Belgian prosecutor's office later confirmed that Osama K. is a Swedish citizen.
Krayem had posted photos from Syria on social media and "also tried to recruit people in Malmo," Magnus Ranstorp, a counterterrorism expert at the Swedish National Defense College, told AP.
READ MORE: Last Paris attacks suspect at large arrested in Belgium, reportedly linked to Brussels bombings
The 23 year-old is thought to have joined ISIS in 2014. He then reportedly used a fake passport to illegally return to Europe via the migrant route from Turkey.
French authorities said earlier that they suspect Krayem of being involved in the Paris attacks of November 13, 2015, in which 130 people died.
The sixth man arrested was identified by the Belgian media as Bilal El Makhoukhi, who lost his leg fighting for the Islamists in Syria last year.
Makhoukhi had previously been convicted for being involved in the currently disbanded Sharia4Belgium group, which was recruiting for the jihadists in Syria and Iraq.
READ MORE: Belgium shows new images of 'man in white,' 3rd suspect in Brussels bombings
The arrests represent a huge success for Belgian law enforcement, which has faced harsh international criticism since Brussels-based militants organized attacks in the French and Belgian capitals.
Belgium's King Philippe and Interior Minister Jan Jambon congratulated the officers who carried out the arrests.
Belgium's second-highest terror alert will still remain in place, however, as Jambon said: "the struggle against terrorism goes on."