Seconds from death: Five-storey Istanbul building crumbles in flash (VIDEO)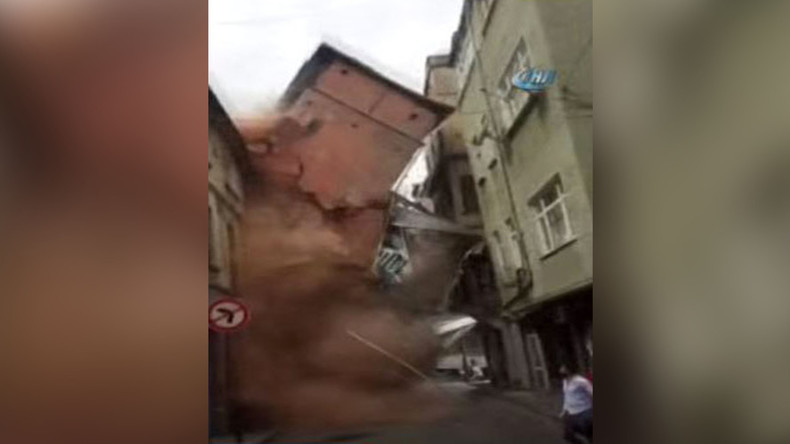 Terrified bystanders have captured the moment an abandoned building in Turkey smashed into neighboring residential homes, almost crushing a passing truck.
The cordoned-off structure in the district of Beyoğlu crumbles in a matter of seconds, as the driver of a white lorry cheats certain death by reversing his vehicle away from the crash zone just in time.
Prior to the building's sudden collapse Friday, passersby heard strange noise coming from the derelict space, reports Hurriyet Daily News.
READ MORE: 2 buildings collapse in central Istanbul, governor says casualties unlikely

Nearby properties in the residential neighborhood were damaged in the incident, which saw locals run in terror from the path of the disintegrating structure.
It's understood nobody was struck by the falling building as it showered the street with concrete and dust. However, the city's Disaster and Emergency Authority (AFAD) are combing the area in case of casualties, Kanal B reports.