2 buildings collapse in central Istanbul, governor says casualties unlikely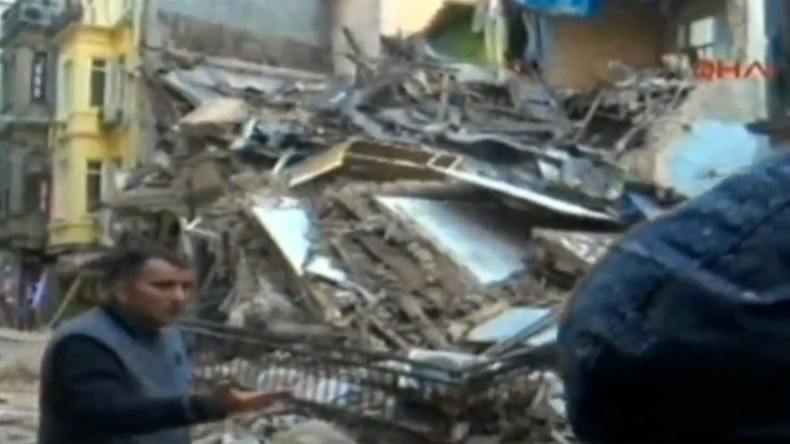 Two buildings have collapsed in central Istanbul. The structures were reportedly empty, but there were operational shops on the ground floor, prompting fears that people are trapped inside.
The collapsed buildings, one of them five story, are on the Zambak Street, near Istiklal Avenue, a busy shopping area.
Firefighters and medics were dispatched to the scene, with crew beginning the search for people, who might be trapped under the debris.
The cause of the collapse is yet to be established.
One local official said that the collapse could have been triggered by construction work at a meatball restaurant in one of the collapsed buildings, Reuters reported.
The incident was allegedly caught on a CCTV camera in the parking lot near the collapsed buildings. The footage shows huge smoke clouds and debris falling on the pavement.
Istanbul Governor Vasip Sahin confirmed that two buildings "unfortunately" collapsed in the city on Friday.
It's believed that no one was killed or injured in the incident, the governor stressed.
"A building was used as a hotel. It had two customers. According to our information, neither of them were in the building at that time of the collapse," he said, as cited by Dogan news agency.
Mayor Misbah Demircan said that attentive Istanbul citizens prevented the loss of life in the disaster, as "people in the car park felt the shaking and they made people vacate the area."
A police officer at the scene said that one of the buildings shook before it started to collapse, which gave a chance for people to run outside.
You can share this story on social media: