Alawite clergy denies Western media reports of Syrian sect 'distancing itself from Assad'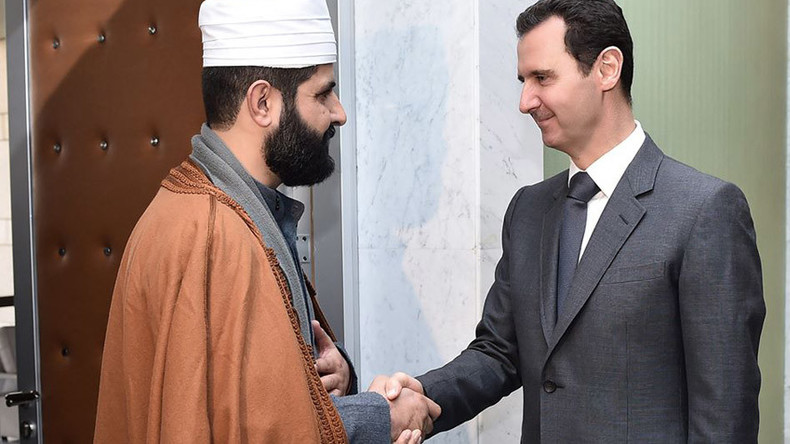 Syrian Alawite clergy spokesperson has refuted reports of the sect seeking to distance themselves from Assad's government. The reports appeared in a number of Western media outlets and cited a "secret declaration" allegedly smuggled out of Syria.
"None of our scholars or sheikhs have spoken of any renunciation. Our country has united within it all religious denominations, and Bashar Assad is a symbol of Arab resistance [to imperialism and Zionism]," Sheik Ahmad Bilal said in an interview with Sputnik Arabic.
Bilal called on all members of the Alawite sect to stand together against spreading the news, adding that those who resort to unfounded sources and distort the fact "should apologize immediately."
The document, called Declaration of Identity Reform, was allegedly secretly taken out of Syria and shown to a number of news outlets, including the BBC, Italy's La Repubblica, France's Le Figaro, Germany's Welt am Sonntag newspaper and Deutsche Welle, which provided an electronic version of the document.
Read more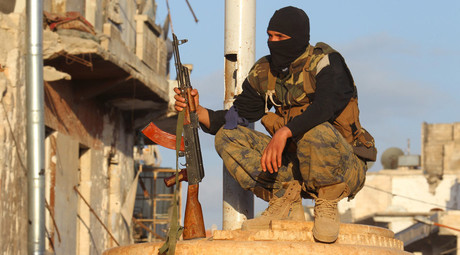 The mysterious 8-page document allegedly drawn up by the leaders of the sect loyal to Syrian President Bashar Assad stresses that "the ruling political power, whoever embodies it, does not represent us [the Alawites] nor does it shape our identity or preserve our safety and reputation," the anonymous authors write.
"Nor do we, the Alawites, substantiate it or generate its power. The legitimacy of a regime can only be considered according to the criteria of democracy and fundamental rights," they also say.
Speaking to the BBC, those behind the document said on condition of anonymity that the document is set to "liberate" the Alawites by cutting the "umbilical cord" between the sect and President Assad. The sect "should not be associated with the crimes the regime has committed," they also added.
Speaking of the reasons why these kind of publications turn up in the media, Sheik Bilal said: "We are looking at this as another failed attempt in their [Syrian government's detractors] plotting against our country. Once again they try to divide our country. After all, Salih al-Ali [prominent Syrian Alawite leader] was once offered an Alawite state. But nothing came of it, because Damascus for us comes before Latakia (the historic home region of the Alawites)."
"We are one country, and have common blood. Let them first prove that such a document exists. This is just another attack in the information warfare being waged against Syria," the spokesperson concluded.
The authenticity and origins of the document have been called into question since the idea of a "secret document" contradicts the sect's rules.
An opinion of the Alawite clergy on a person, group of persons, or organization may be formed only after a conciliar meeting provided that all the adherents to the Alawite faith would be subsequently notified of the decision through the designated clergymen, Sheikh Bilal concluded.