'Putin's ambition reshaped world order, Russia is not withdrawn from intl arena' – FT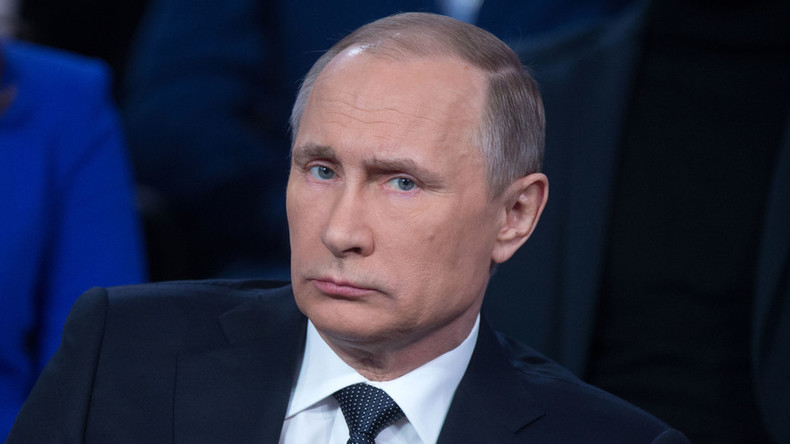 Despite lacking the economic and military resources available to the US, Vladimir Putin has become a Middle East dealmaker and has returned Russia to the top geopolitical table through the Syrian campaign, according to an article published in the Financial Times.
In his article published in FT on Wednesday, Eugene Rumer, the director of Carnegie's Russia and Eurasia Program, claims that the notion that Russia is "withdrawn from the international arena" is proving to be wrong.
Russia's ruling elite is no longer pursuing economic stability as the sole means of political survival, Rumer acknowledged.
"Syria shows that Russia, written off in the 1990s as a mere regional power, has a capable military and, given the opportunity, the will to use it," Rumer said, recalling others' statements about Russia being "a hollow superpower" with "no real strategy behind its overseas adventures."
Former US intelligence officer Rumer says that with Russia's "shrinking economy" and a defense budget that is "a fraction" of that of the US, the Russian leader "has done rather well."
Putin's actions in Syria show "ruthlessness, skill, determination and judgment," and in Rumer's opinion the Russian president "has walked up to, but not crossed, NATO's red lines."
Russia is "back in the Middle East," he said, and while he denied Moscow's capability to solve the region's problems, he also noted they "cannot be solved" without Russia either.
Apart from having broader ambitions and greater resources today, Moscow also possesses "willingness when challenged to challenge its adversaries in return," concludes Rumer.
At the same time, relations between Moscow and Washington are far from thawing, said Sergey Karaganov, political expert and honorary chairman of the Foreign and Defense Policy Council, in comments to Izvestia daily. The only positive aspect in bilateral relations is moving towards constructive interaction on certain problems, he stated.
"The thaw is void and there will be none in years to come," Karaganov said, naming the American elite's conservative and messianism-obsessed mindset as primary hindrances.
"This is practically unimaginable to happen since messiahship is implanted deep within the DNA of the American nation," Karaganov said.
The US elite are going through a split and period of confusion, which may end up leading to the development of a new paradigm if "sense prevails" over dissension, the Russian expert shared – adding that this may not be the case if Washington acts inadequately on the international arena.
That's why Russia has taken a longstanding policy of rigorous containment of Washington's questionable international activities to prevent "adventurist acts," Karaganov said, stressing that Moscow's tough stance has earned it "almost hatred" from Washington.
The chances of enacting a short-term "tactical reload" of the relationship between Russia and the US – and more broadly with the West as a whole – still exist, but a fundamental recovery in Russia's relations with the West will be a lengthy process, Karaganov concluded.