'Glory to Ukraine?' Major gaffe as Ukrainians confuse Down syndrome ribbon with national flag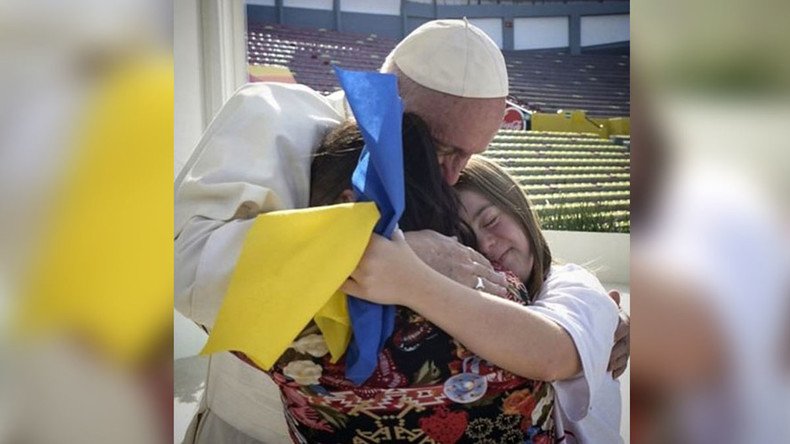 Ukrainian news outlets have been mocked on social media after apparently confusing the Down syndrome ribbon, represented by the colors blue and yellow, with the national flag of Ukraine in a photo showing Pope Francis embracing two children with the condition.
Several Ukrainian news outlets rushed to break the story, asserting that the pontiff "has unveiled a photo showing women with the Ukrainian flag," bragging that the picture immediately garnered over 154,000 likes.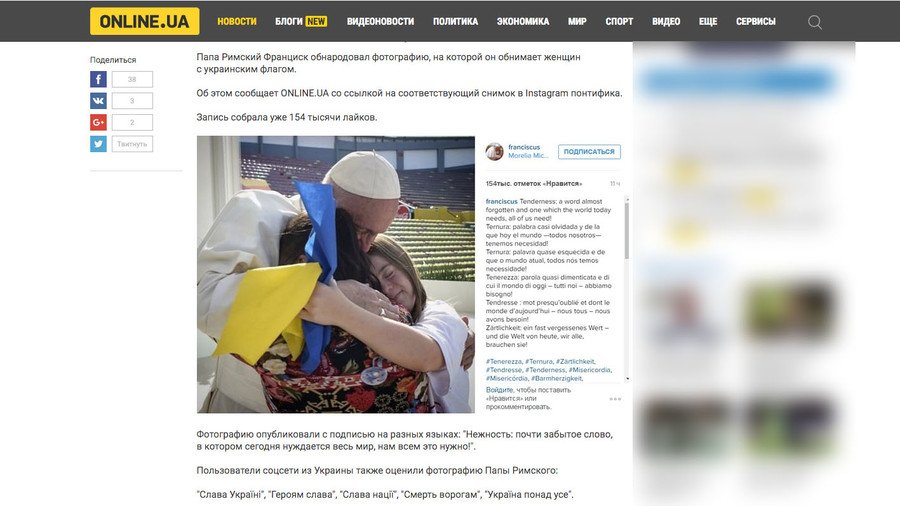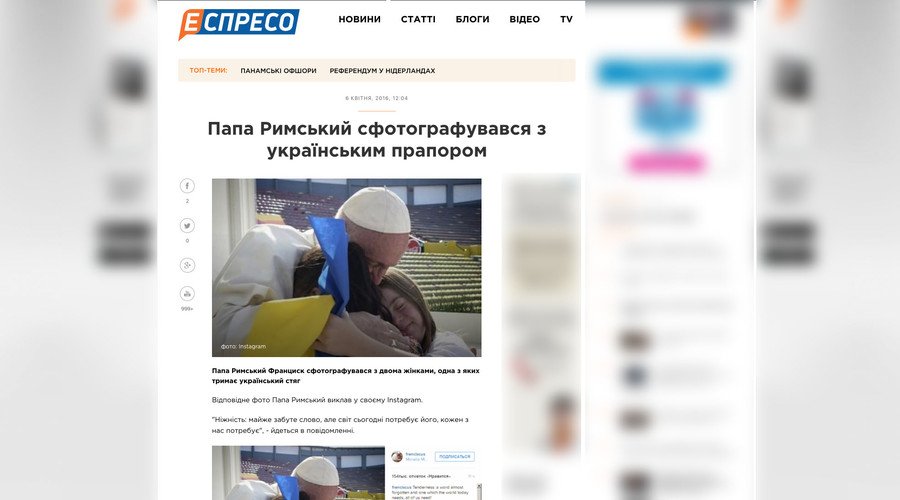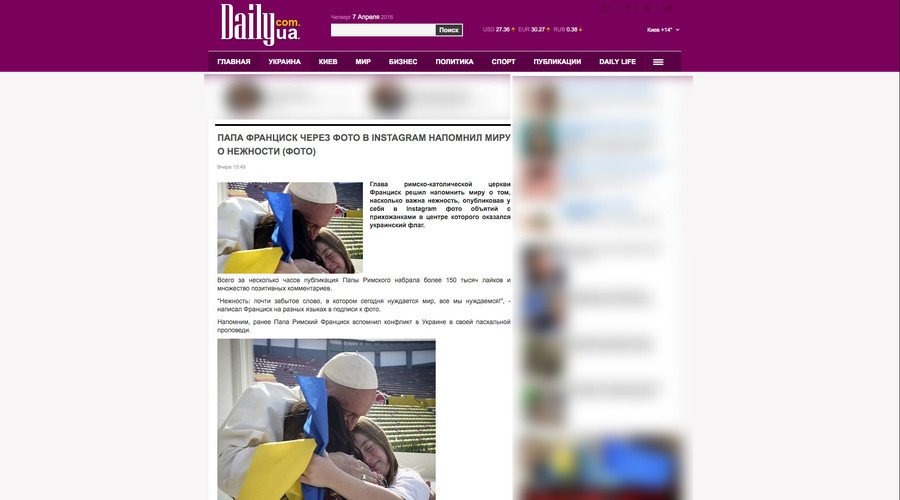 This prompted a flurry of comments on social media platforms, including slogans such as "Glory to Ukraine," "Glory to the nation," "Death to enemies" and "Why did you have to tear the flag apart?"
READ MORE: Pope Francis calls for fundraising campaign to help victims of Ukraine violence
In reality, the photograph - featuring the 79-year-old Argentinian pontiff and two girls who have Down syndrome - was taken during the Pope's visit to Mexico in mid-February.
"Tenderness: a word almost forgotten and one which the world today needs, all of us need!" Pope Francis (or franciscus on Instagram) wrote, describing the picture.
You can share this story on social media: