Saving trees from refugees: Court places ban on building refugee center in posh German suburb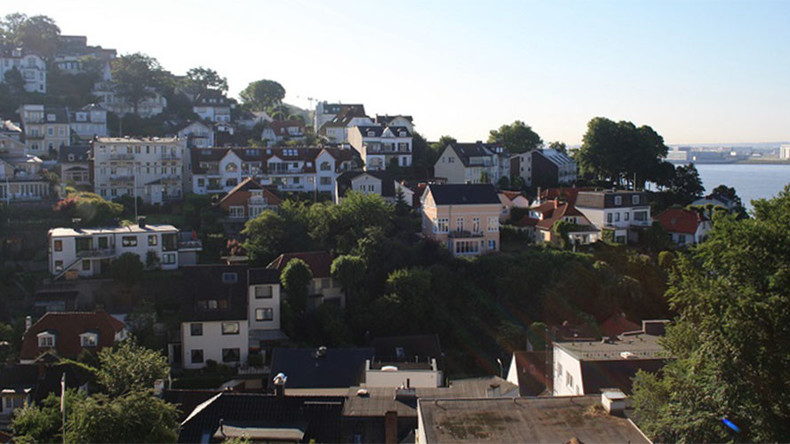 A court in Hamburg imposed a temporary freeze on constructing a refugee center after residents of the city's suburban Blankenese area blocked roads in protest, angered by plans to cut down 42 trees in their posh district to clear space for the shelter.
The ban however can be rescinded at any time, as the ruling stated that "the work on the establishment of a refugee accommodation must not be continued until further notice," but the moratorium is of a temporary nature, Die Zeit reports.
Local residents claim they welcome refugees, but oppose the size of the plans, while also saying that the construction project is in violation of European environmental laws. According to the project plans, some 42 trees would have to be cut down to make way for the accommodation center, which would house 192 refugees. Locals told the administrative court that "42 trees is an entire forest" in the urgent application they submitted requesting that the project be blocked.
Blankenese residents then began taking measures themselves. On Monday night, they stopped a biologist who had been sent to the town to mark the trees to be cut down and took away her spray cans.
"Of course, we can find the actual trees again, but the process itself is already a clear sign [of discontent]." Susanne Schwendtke, a spokeswoman for the company that is to operate the center, was quoted as saying by Die Welt.
Read more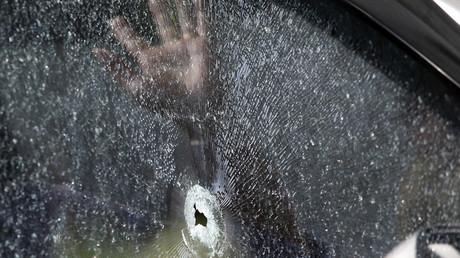 On Tuesday morning, when the trees were supposed to be hewed down, some 20 cars blocked the way to the workers.
"The protest took us by surprise," said Schwendtke, while claiming that only relatively small plot of land is in question, with just nine pavilions to be built from wood and other natural materials "in harmony" with the environment. "We know the Blankenese residents as very friendly towards refugees," she added.
The regular tree felling season in the area ended in March, according to the district office. The company now has until the weekend to get a special felling permit. Otherwise, the work could be delayed by half a year. The court is to decide on the new application on Thursday.
Blankenese is a suburban quarter in the western part of Hamburg located on the right bank of the Elbe River. Its "Mediterranean charm" makes it a popular destination for tourists.
Only recently in Hamburg's Eppendorf quarter, residents resisted the conversion of a former military property into a refugee shelter. The dispute ended in a compromise, however. The shelter will be built, but will house fewer refugees than initially planned.