Female reporter attacked live on air in notorious Molenbeek (VIDEO)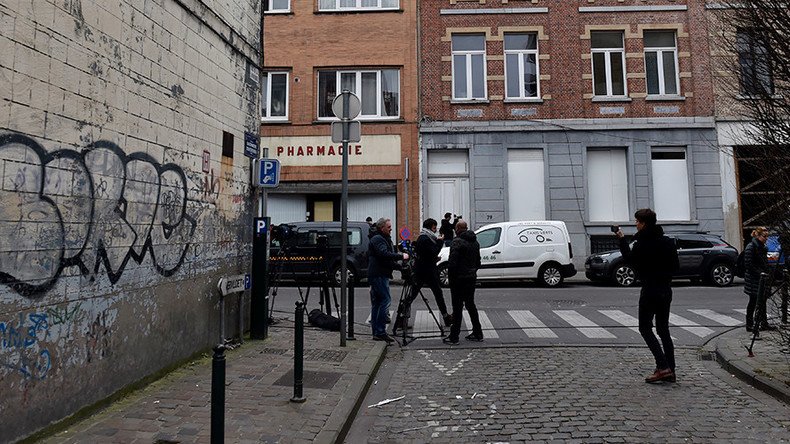 An Italian reporter and her crew were assaulted by a passer-by as they broadcast a news report from a Brussels suburb that was used as a base by the Islamic State terrorists that plotted the November Paris attacks.
A video has been posted online showing journalist Giovanna Pancheri from Italian news company Sky TG24 and her cameraman being assaulted by a young man in the Brussels neighborhood of Molenbeek during a live broadcast on recent protests in the area.
The young man, who was wearing a grey hoodie and a black hat, is seen pushing the camera, apparently in an attempt to disrupt the filming. The woman stepped away in fear as she was trying to bring the report to an end.
"There was a group of three trying to intimidate us who had nothing better to do. We had already spoken to them explaining that we were filming a live news report and that I would be the only one on the screen," Pancheri said, according to local media. "But while we were filming, one of them approached us, tried to swipe the camera, and kicked the cameraman," she added.
The crew moved away from the assailant as they continued the news report, but another man then turned up on the screen, wrecking the filming process.
This is not the first conflict between journalists and locals in the area. TV crews have been flocking to Molenbeek since it emerged that some high-profile terrorists had links to the area, including Salah Abdeslam, who was behind November's deadly attacks in Paris.
In recent unrest, some 400 anti-immigrant activists marched to Molenbeek on Saturday despite a ban on political gatherings imposed by regional authorities due to security concerns. Local residents, predominantly of North African descent, launched a counter demonstration, which ended with more than 100 protesters being arrested, when police had to interfere to separate the two groups.
You can share this story on social media: