Extreme Islam 'winning battle' while face veils spread 'ideological message' – French PM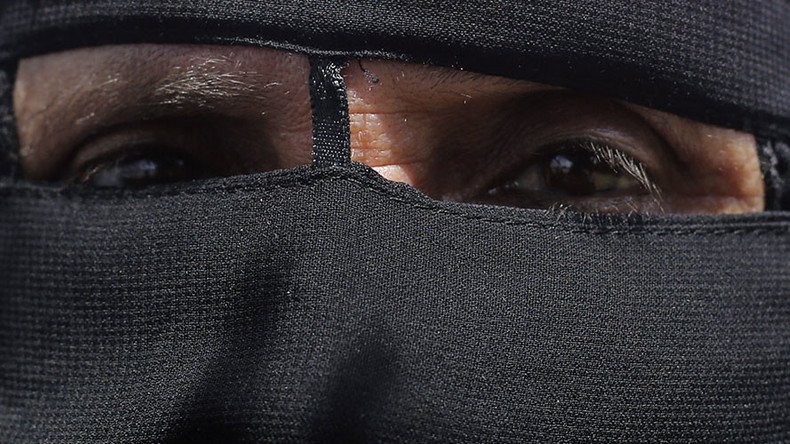 France's prime minister has warned that extreme forms of Islam are winning the propaganda war, adding that the Muslim face veil is being used as a political symbol for the "enslavement of women."
Speaking at a roundtable discussion on Islamism in Paris on Monday, Manuel Valls warned that Salafists are "winning the ideological and cultural battle" in France, home to Europe's largest Muslim population, AFP reported.
"The Salafists must represent one percent of the Muslims in our country today, but their message - their messages on social networks - is the only one we end up hearing," he said.
He also vowed to "massively" increase France's security and defense budgets in the coming years. The country has cracked down on extremism since the Charlie Hebdo magazine attack in January 2015 and the November Paris attacks, which left 130 people dead.
Switching the topic to Muslim face veils – which France has banned in public places – Valls said they do not "represent a fashion fad, no, it's not a color one wears, no, it is enslavement to women."
The prime minister went on to warn of the "ideological message that can spread behind religious symbols."
"We have to make a distinction between wearing the veil as a scarf for older women, and it as a political gesture confronting French society," he said.
Valls' comments come less than one week after France's women's rights minister, Laurence Rossignol, came under fire for comparing Muslims in veils to "American negroes who supported slavery."
Meanwhile, female employees working for Air France have won a fight against a measure that would have forced them to wear headscarves when disembarking in Tehran, Iran. The airline announced on Monday that women refusing to wear headscarves would not be obliged to fly to the Iranian capital, Europe 1 radio reported.
You can share this story on social media: