Abuse of hospitality: Czechs to deport Iraqi Christian refugees for attempt to move on to Germany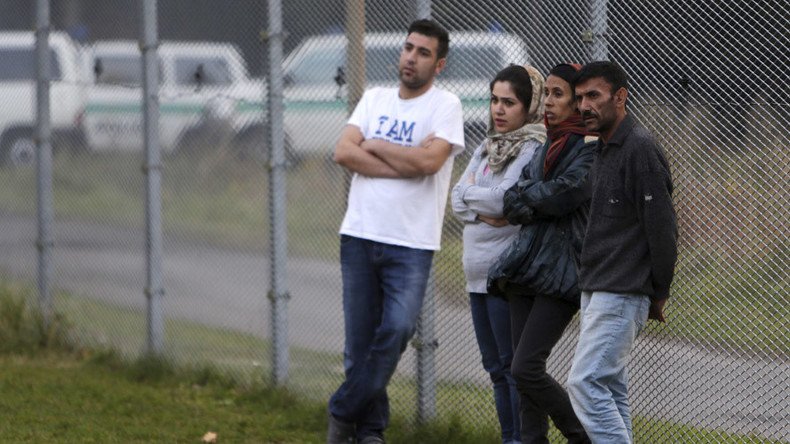 Czech authorities are planning to deport a group of Christian refugees back to Iraq within a week, after they "abused the good will" of the republic, which provided them asylum, by attempting to cross the border into Germany.
The bus which had been carrying a group of Iraqi refugees was stopped at the Czech-German by the police on Saturday. After negotiating with the Czech side, the German authorities decided to return them to Prague.
When the news of the refugee detention on the German border became known, Czech police announced that they would process the migrants back based on "readmission proceedings" with an assumption that they would end up in their country of origin. A departure order has been issued, according to which they have to leave the Czech Republic by April 7.
"The seven-day deadline, which the Iraqi Christians got along with their passports, is meant for them to be able to arrange the return home," the country's Interior Minister Milan Chovanec on his Twitter account. "This time cannot be used to break laws or to move to another Schengen country."
READ MORE: Refugee influx 'organized invasion' of young men, who 'should fight ISIS' - Czech president
"I asked the Czech police to use all legal means so that these people, who abused the good will of the Czech Republic and her citizens, are returned to Iraq," Chovanec added.
The Christian refugees arrived in the Czech Republic as part of resettlement program run by Generation 21 Endowment. They were originally accommodated in Okrouhlik near Jihlava. But on Saturday, after rejecting asylum in the Czech Republic they boarded a coach to Essen, Germany. According to media reports the Christians were unsatisfied with their future prospects in the Czech Republic.
"By rejecting asylum and leaving the accommodation facility, we offered to them, they started acting on their own account," Martin Frydl, spokesman for the Generation 21 Endowment, told CTK earlier.
"However, we are in touch with the Interior Ministry and we will be jointly seeking the best possible solution," he added without elaborating.
Generation 21 was responsible for arranging a total of 89 Christians from Iraq to arrive in the Czech Republic in four stages from January-April. A total of 153 were to arrive in the country. Now the Czech authorities have temporarily suspended the resettlement project.
Overall, last year Czech Republic recorded 1,525 asylum applications and granted protection to 71 people. Prague is refusing to accept European Union quotas for redistributing migrants, while according to the recent polls only several percent of those surveyed say that refugees should be allowed to settle in the Czech Republic. Some 60 percent of Czech citizens oppose absorbing any refugees, even those fleeing from war zones. Around a third agree for their temporary admission until they could return to their home countries.
You can share this story on social media: