Refugee influx 'organized invasion' of young men, who 'should fight ISIS' - Czech president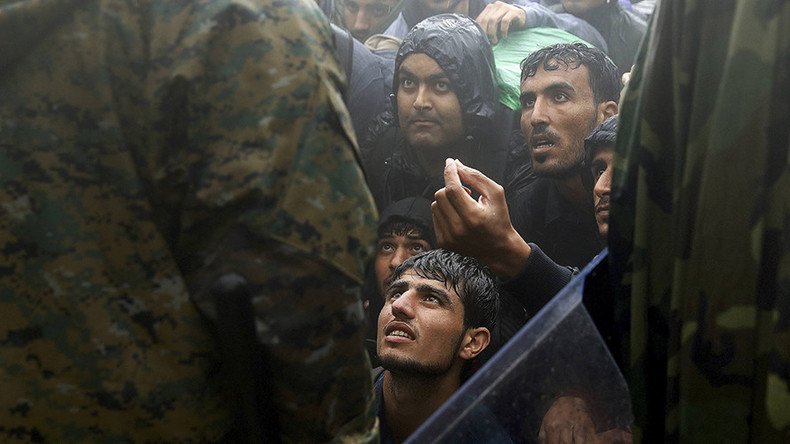 The wave of refugees from the Middle East flowing into Europe is organized and mostly consists of young men, who should go back and take arms against Islamic State (IS, formerly ISIS/ISIL), said Czech President Milos Zeman.
"A large majority of the illegal migrants are young men in good health, and single. I wonder why these men are not taking up arms to fight for the freedom of their countries against Islamic State," said Zeman in his Christmas message to the Czech Republic released on Saturday.
The 71-year-old politician, who won the first-ever direct presidential election in the country in 2013, compared the situation to that of Czechoslovakia after Nazi Germany annexed it in 1939.
READ MORE: Refugee center in Germany hit with Molotov Cocktails
"I am profoundly convinced we are facing an organized invasion and not a spontaneous movement of refugees," the president said.
The Czech Republic, an Eastern European nation of 10 million people, is among the four EU members that rejected the refugee quota plan, which would distribute asylum seekers among all members of the union. Nearly 70 percent of Czechs oppose the arrival of refugees in their country, a recent opinion poll showed.
Zeman earlier suggested quotas should be voluntary rather than mandatory, and should take into account asylum seekers from Ukraine in addition to those arriving from outside Europe.
"I think that we would not have to accept any refugees from countries distant from us in terms of culture. It is quite different with accepting, let's say, Ukrainians," he reportedly said in June.
Zeman is a maverick among EU leaders, often expressing opinions unfavored by heavyweights in European politics. At various times he has accused Turkey of being an IS ally. The president expelled the US ambassador after he blasted Zeman for visiting Russia for the V-Day parade, and he has also compared the Norwegian child care system to the one used by Nazi Germany, to 'breed true Aryans'.
You can share this story on social media: