Armenia v Azerbaijan, Trump v women: Most important stories of the week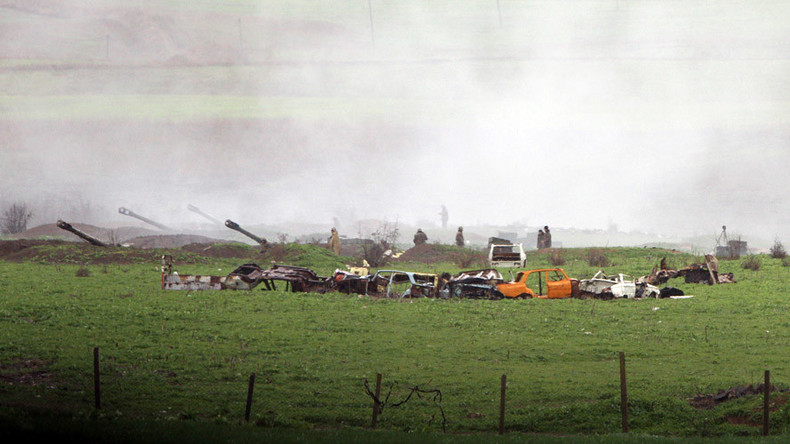 No spin or hype – just a balanced look at seven key stories unfolding across the globe over the past seven days.
Trump's self-confessed abortion gaffe
While the media has regularly cried wolf about the Donald Trump bandwagon teetering on the edge, this week has seen one of the biggest wobbles for the billionaire's campaign. Even with his most controversial statements Trump usually owns them, and sets the agenda, but on the issue of abortion, he has been scampering between excuses, and backpedaling furiously.
READ MORE: Government expands use of abortion pills for first time since 2000
Despite a long history of being pro-choice, and a convenient conversion to a pro-life position in the past decade, the GOP nomination favorite overreached in trying to please the Republican base, when he called for women seeking illegal abortions to face punishment.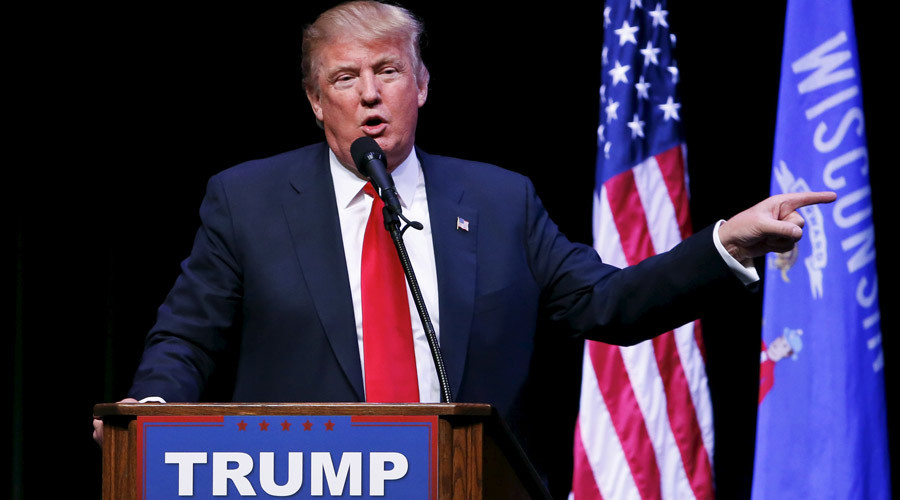 Not even the staunchest pro-lifers hold this view, and as Trump took it back – "the doctor or any other person performing this illegal act upon a woman would be held legally responsible, not the woman" – he appeared either as an opportunist, or a man who had not thought it through, or both.
Serbian nationalist Seselj acquitted in surprise Hague verdict
A week after Radovan Karadzic was sentenced to 40 years in jail, the International Criminal Tribunal for the former Yugoslavia (ICTY) acquitted Serbia's radical nationalist Vojislav Seselj, who spent 11 years in a Dutch cell, before going back to his homeland two years ago, of a host war crimes.
READ MORE: 'Serb nationalist Seselj's acquittal – extremely rare case for the Hague'
The split verdict admitted that the senior politician, an underling and rival of Slobodan Milosevic, called for a Greater Serbia stretching into present-day Bosnia and Croatia, and recruited volunteers for a paramilitary force, but noted that he was not in charge of them when war and crimes against humanity were committed.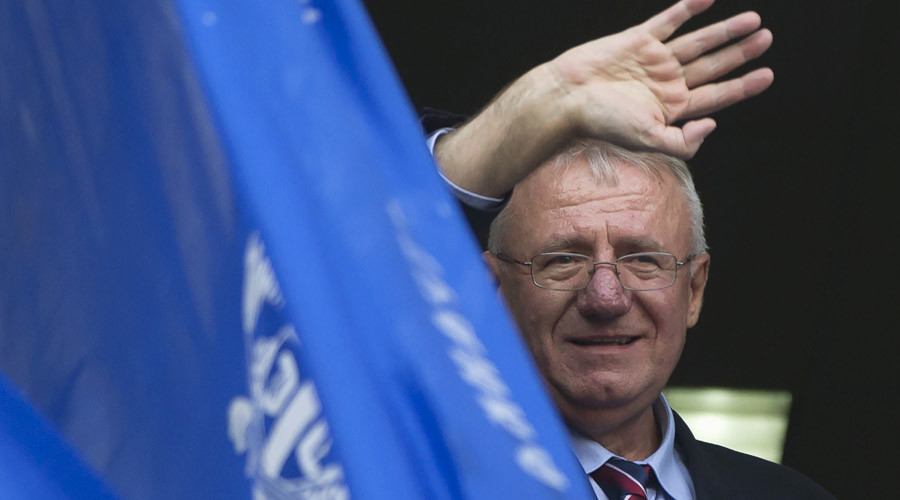 Predictably, the verdict re-opened old wounds, with the cancer-stricken Seselj's ever-shrinking crowd of supporters celebrating, and relatives of victims and prosecutors promising an appeal. Providing it does not succeed, two more people, including Ratko Mladic, are still to face the ICTY, and only after their verdicts there will be a sense of closure, although it is guaranteed there will remain many who feel that justice has not been fully done.
Counting the cost of ISIS destruction of Palmyra
After government forces recaptured the UNESCO World Heritage Site from Islamic State (IS, formerly ISIS/ISIL) last weekend, this week has been a chance to survey the damage inflicted during ten months of the jihadists' rule.
READ MORE: Missing monuments: Before & After pics of Palmyra show what ISIS has destroyed
Photographs show it has been as expected: The Roman-era complex remains intact, but is missing several of its most prominent jewels, purposely razed by the Islamists; meanwhile interiors and museums have been looted.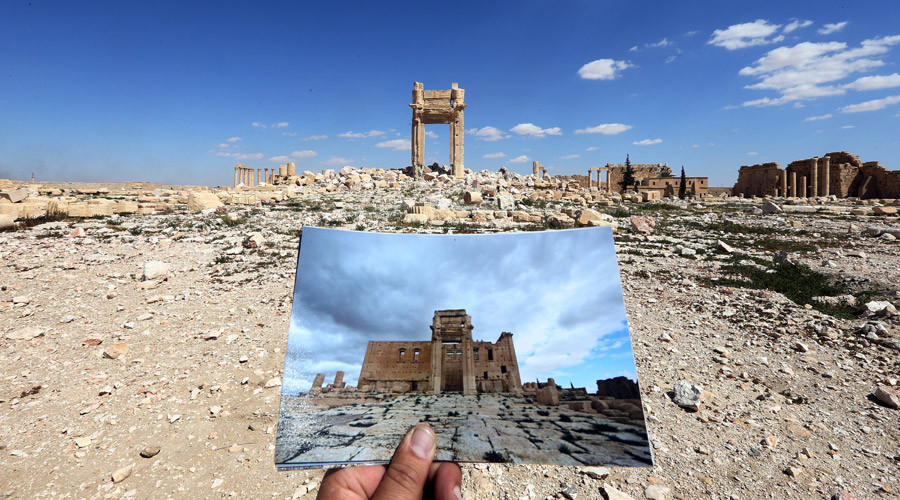 Whenever the Syrian war is resolved, Palmyra is expected to become the proving ground for some of the most sophisticated restoration techniques in existence – including anastylosis, when monuments are put back together like puzzle from fragments, computer imaging, and possibly even 3D-printing. The process will take at least five years and hundreds of millions of dollars.
Architect Zaha Hadid dies unexpectedly
Probably the best-known contemporary architect, and certainly the most famous female architect in history, Zaha Hadid died at the age of 65, suffering a heart attack after being hospitalized with what appeared to be routine bronchitis.
READ MORE: Legacy of Zaha Hadid: Great architect's 7 most groundbreaking projects
More in demand than ever before, as her radical aesthetics have become accepted even by conservative clients, she leaves many of her ideas unrealized. While her buildings polarized both professionals and critics, and those who had to work and live inside them, Hadid's reputation as a barrier-breaker and architectural influence is only likely to grow from now on.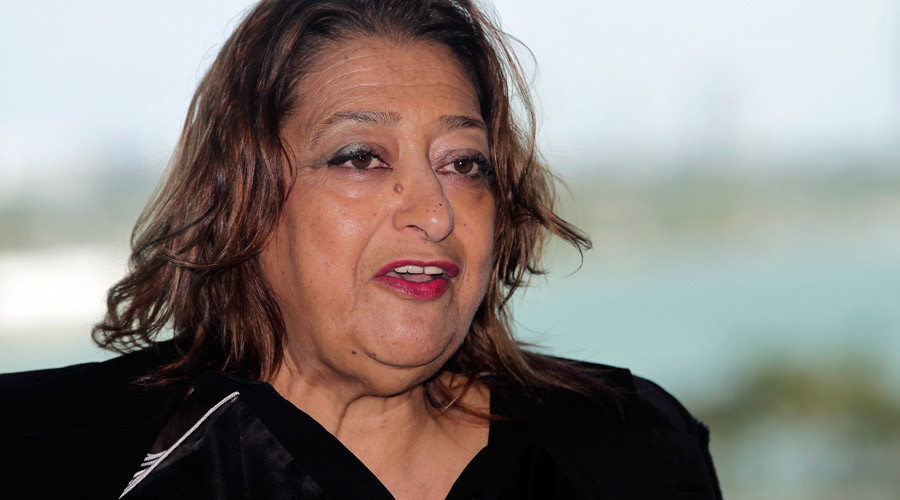 David Cameron flies back to UK over steel plant crisis
Public debate about industrial closures is somewhat passé in the UK's post-Thatcher consensus, but the sheer scope of potential job losses, and strategic impact of shuttering Tata Steel's Port Talbot complex in Wales has plunged the government into a crisis.
READ MORE: Is David Cameron sacrificing British steel to keep China happy?
On the one hand, its supply chain employs 40,000 people in an otherwise depressed part of the UK, and produces 70 percent of the country's steel. On the other, the factory, which was bought by the Indian company at a premium in the pre-crisis year of 2007, is losing £1 million ($1.4mn) a day, and unless Tata finds a willing buyer, closure appears inevitable.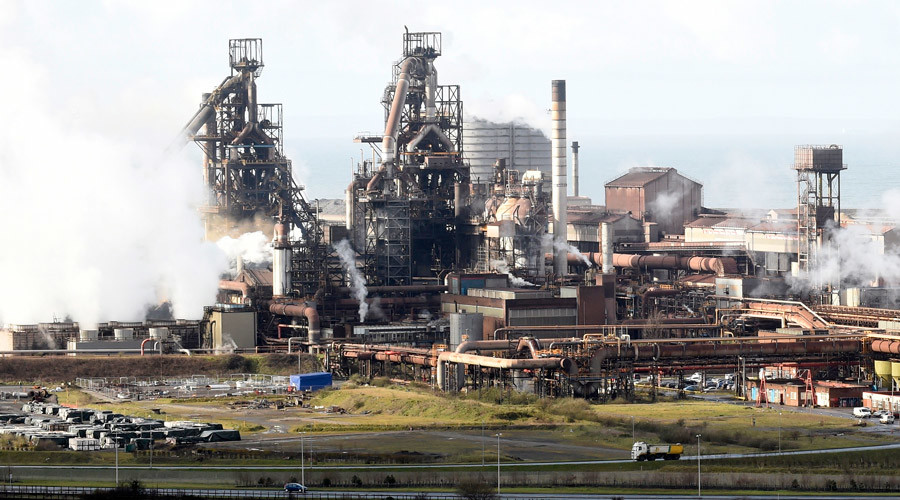 David Cameron has been forced to cut short a holiday in Lanzarote to attend to the emergency, but whether he can provide enough government subsidies to secure a new buyer is less obvious. Adding spice to the story is that one of the reasons behind Tata Steel's failure, is steel dumping from China, which Number 10 has been cozying up to in recent years.
French labor protests close down the Eiffel Tower
France's cherished 35-hour work week – with punitive overtime for any extra hours – is under threat, from its unpopular Socialist President Francois Hollande, who has introduced a package of laws that will make it easier to negotiate more flexible hours, and to fire workers, as the country struggles with 10 percent unemployment.
READ MORE: Scuffles & tear gas: Protesters clash with police during anti-labor reform rally in Paris (PHOTOS)
But the unpopular Hollande is already considered a traitor by many of his erstwhile supporters, and the country defends its labor rights to the hilt, so the protests this week were particularly fierce, with between 400,000 and 1.2 million turning out, depending on whether to believe police or organizers' estimates.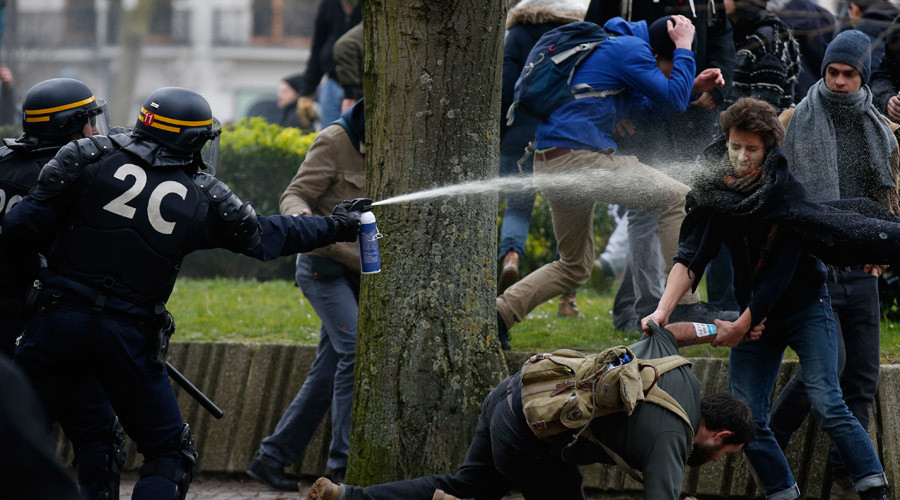 Much of the country's transportation network was paralyzed, while in urban areas violent riots broke out, requiring tear gas and mass arrests.
Nagorno-Karabakh standoff heats up with no warning
The fallout between Muslim Azerbaijan and Christian Armenia over the multi-ethnic enclave of Karabakh is the very definition of a frozen conflict, rendered static by a 1994 ceasefire that followed a war with tens of thousands of casualties.
LIVE UPDATES: Escalation of hostilities in disputed Nagorno-Karabakh
Yet this week, the world was surprised by the conflict reigniting with fresh fury. The self-defined Nagorno-Karabakh Republic and Armenia have been blaming the onslaught on Azeri forces' attempt to re-take parts of the territory which declared independence during the original conflict. In the meantime Azerbaijan pins the blame for the escalation on provocations made by the Armenian side.
Moscow and Washington were unanimous in their condemnation of the violence, which has already claimed several dozen lives, and sought to give impetus to a diplomatic solution that has been sorely lacking for the past two decades.