SA president Jacob Zuma facing impeachment, future of Mandela's party in doubt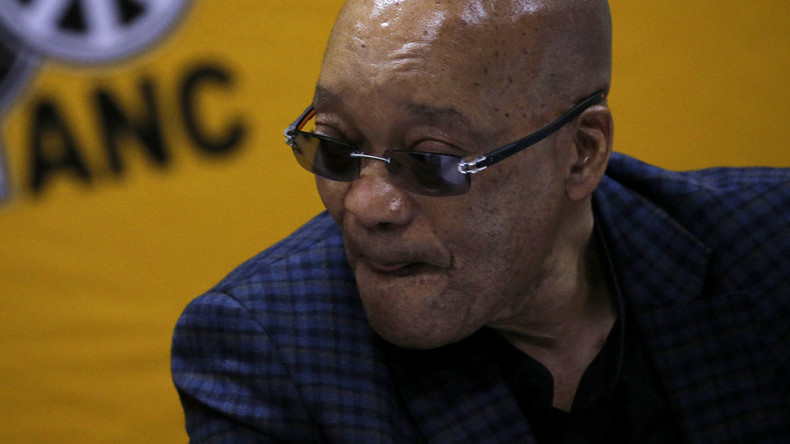 Embattled South African President Jacob Zuma could be nearing the end of his long political career, after a former Robben Island prison mate of Nelson Mandela called for his resignation Saturday following a damning Supreme Court ruling this week.
The move could potentially end the influence of the ruling African National Congress (ANC), which came into power when Mandela was elected president in 1994.
Zuma took to the national airwaves on Friday to apologize for the "frustration" caused after it emerged he had spent $23m (£15m) of public money renovating his home, which he now must pay back.
Zuma said he had "never knowingly and deliberately set out to violate the constitution" and that "any action that has been found not to be in keeping with the constitution happened because of a different approach and different legal advice."
The apology came after the Constitutional Court ruled the 72-year-old "failed to uphold, defend, and respect the constitution as the supreme law of the land."
Many hoped Zuma would announce his resignation during his live address, but this Nixonian moment never materialized, much to the anger of the Democratic Alliance (DA), the main opposition party.
He's also lost support within his party from those who believe he has trampled on Mandela's legacy.
Ahmed "Kathy" Kathrada, who served 18 years of a life sentence alongside Nelson Mandela in the notorious island prison, wrote a letter to Zuma on Saturday, which read, "in the face of such persistently widespread criticism, condemnation and demand, is it asking too much to express the hope that you will choose the correct way that is gaining momentum, to consider stepping down?"
Referencing Umkhonto we Sizwe (MK), the armed wing of ANC co-founded by Mandela, he added, "To paraphrase the famous MK slogan of the time, there comes a time in the life of every nation when it must choose to submit or fight. Today I appeal to our president to submit to the will of the people and resign," added Kathrada.
"It is clear too that the ANC cannot be relied upon to do the right thing," said DA party leader Mmusi Maimane on Friday. "They have blindly and shamefully protected him from the consequences of his corruption. How far has President Zuma and the ANC of today strayed from the path set by Nelson Mandela?"
"Jacob Zuma is the cancer at the heart of South African politics," wrote Maimane. "He is not capable of honorable conduct, and cannot continue to be president of our country. Zuma will not change. The ANC will not change," he added.
In a series of tweets on Saturday, Maimane said his party, in cooperation with the Economic Freedom Fighters (EFF) party, are proposing impeachment of the president as "Zuma and the Constitution cannot co-exist."
The ANC, which has been the ruling party of post-apartheid South Africa, has faced an increasing number of accusations of corruption since Zuma took office in 2009, with the DA saying in March that the party had "degenerated into a crony network that has long forgotten the people of this country."