Germany to spend €200mn on combating sexual abuse in refugee housing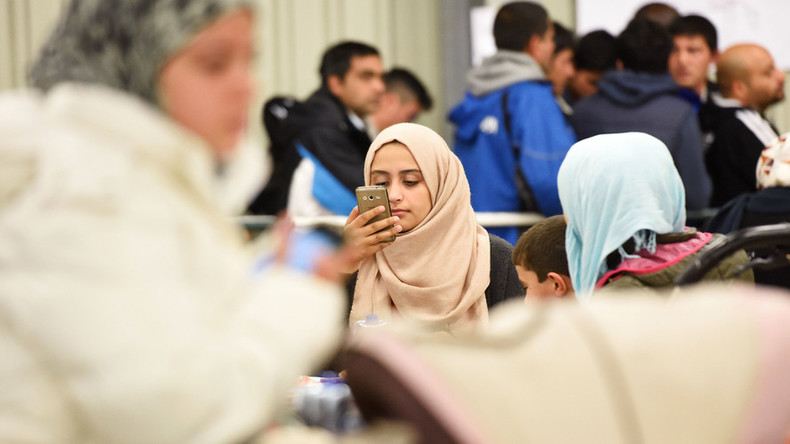 Germany is implementing measures to safeguard women and children in refugee accommodation against sexual assaults and trauma, and will spend €200 million on the initiative starting April.
The funding will go toward remodeling refugee camps and homes, which will now be fitted with designated safe areas for the women and children – a group that continues to experience a lack of protection from violence and abuse.
The program will be carried out by municipal authorities with help from the Ministry for Families, Seniors, Women and Youth (BMFSFJ), which reported the news in a statement.
"Unfortunately we know that children and women in the camps are not safe from abuse and sexual assault. That's why we have to make sure that they're protected," Ralf Kleindiek, a junior minister, said, according to the Local.
"Not only measures regarding staff, but also structural measures have to be implemented such as lockable accommodation units and separate sanitary facilities," he added.
The scheme is broader than safety and security, Kleindik explains. Children and adolescents also need areas where they can play, learn and develop.
About €4 million (US$4.6 million) will be spent on setting up specialized centers, counseling and therapy for victims of abuse physical and psychological trauma.
Not included in the sum, but also part of the initiative, authorities will work with UNICEF to train staff and set up an information network for over 100 facilities.
The problem with sexual abuse in camps is that word doesn't spread easily and no one quite knows the exact figures. There are varying estimates, but Die Welt reported a total of 15 cases in September of last year in a camp in Hesse.
The problem is compounded by an increasing flow of refugees – Germany has accepted 1.1 million in 2015, becoming by far the most welcoming member of the EU. This has had an effect on the quality of life offered in the refugee centers struggling to cope with such numbers.
Germany already finds itself the target of two investigations relating to how it observes EU guidelines. According to the investigations, it failed to implement certain points by last summer, Euractive.de reports.
The country has also been setting up integration programs, one initiative in particular receiving criticism: that refugees would have to learn German and integrate if they wished to stay. That is the plan offered by Interior Minister Thomas de Maiziere. A similar law was already put in force in Austria in January.
But while the government of Chancellor Angela Merkel is criticized at home for being too liberal with its open-door policy, it has also allegedly been moving in the other direction of late. The minister president of the State of Bavaria and of chairman of the Christian Social Union (CSU), Horst Seehofer, criticized Merkel in Bild newspaper recently. He claimed that Germany is only too happy as the Balkans and other countries on the migration route are closing their doors, as it restricts the flow to Germany and allows it to save face at the same time.
You can share this story on social media: