Germany's longest-serving foreign minister, Hans-Dietrich Genscher, dies at 89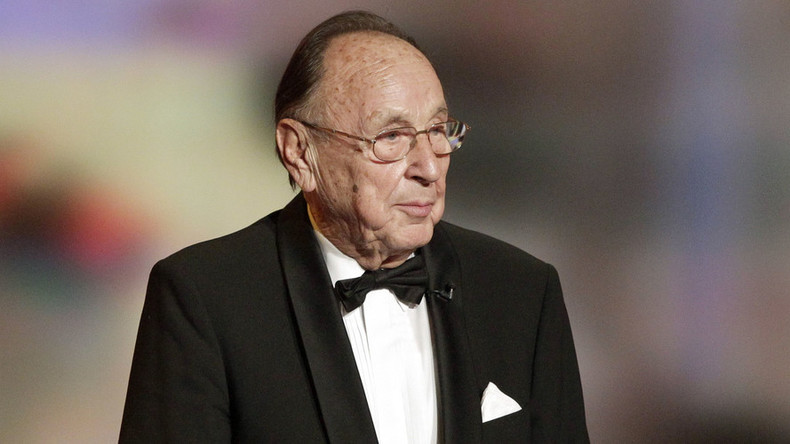 Hans-Dietrich Genscher, Germany's long-time vice-chancellor and foreign minister, has died of cardiovascular failure at the age of 89, his office announced.
Considered to be one of Germany's top political leaders, Genscher died on Thursday night, surrounded by family at his home in Wachtberg-Pech.
H.-D. #Genscher is dead,one of greatest GER politicians.When I joined foreign service I could not imagine having any other foreign minister!

— German Consulate NY (@GermanyNY) April 1, 2016
A member of the liberal Free Democratic Party (FDP), Genscher was born in the German city of Halle in 1927.
He served as foreign minister and as vice-chancellor from 1974 to 1992, making him the longest-serving holder of both posts.
He was also chairman of the FDP party from 1974 to 1985.
Genscher is credited as being a major figure in paving the way for Germany's reunification. In 1989, he made headlines while speaking from a balcony at the German Embassy in Prague, during which he informed East Germans that they would be able to depart for the West.
During his speech, Genscher said: "We have come to you to tell you that today your departure..." The rest of the sentence was drowned out by the cheers of East Germans – 4,500 of whom had sought refuge at the embassy.
Genscher, who was known for his trademark yellow sweater, retired from his roles as vice-chancellor and foreign minister in 1992, but went on to serve in parliament.
While announcing his retirement from parliament in 1998, he stressed the importance of European unity.
Woke up to sad news: former German Foreign Minister Genscher passed. Outstanding statesman, good friend of the US and my admired boss

— Peter Wittig (@AmbWittig) April 1, 2016
"European unity is the answer to the mistakes of the Germans and of European history. It is the answer to a terrible world war. These reasons stand even today," he said.
Genscher remained active as a lawyer and continued to be involved with international organizations.
In 2013, Genscher was among the first to meet with Russian oligarch Mikhail Khodorkovsky after he was released from more than a decade behind bars, following a pardon by Russian President Vladimir Putin.
During interviews in recent years, Genscher advocated for a deepening dialogue between the EU and Russia, and called on the West to look for ways to cooperate with Moscow.
Genscher had struggled with health problems for several years.