Moscow calls for investigation into alleged refugee killings on Turkish-Syrian border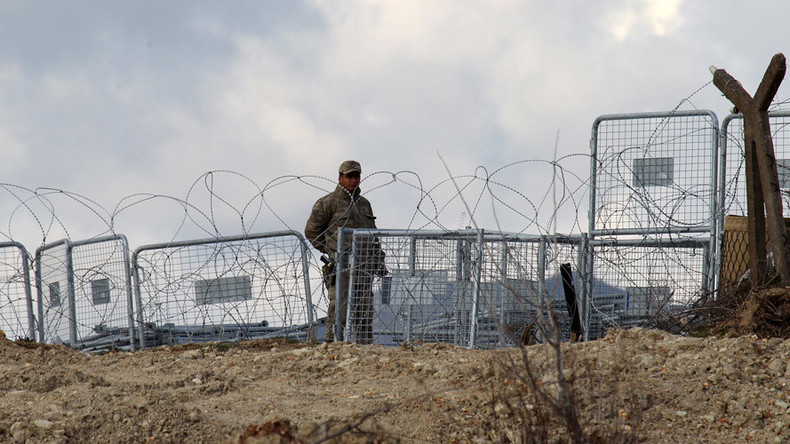 Those guilty of shooting refugees on the Turkish-Syrian border should face swift justice if supporting evidence is found, Moscow said, following recent allegations against Turkey. The EU also warned it will be raising the matter with Ankara.
"We have been seeing reports in the media regarding the matter, which we will treat with the utmost seriousness," said Ministry of Foreign Affairs human rights chief Konstantin Dolgov. "If confirmed, a very thorough, most likely international investigation will be in order, to bring to justice those guilty of such a crime," Dolgov said.
"This should apply to all other grave human rights violations carried out by the Turkish side on its territory in the military operations against the Kurds, which includes fighting on Syria's sovereign territory," he added.
Dolgov's statement follows criticism from the European Commission, which warned it will be raising the matter in talks with Ankara. The EC's spokesperson, Natasha Berto, voiced the concerns in Brussels on Thursday.
The comments come in response to alarming reports by the UK's Times newspaper, which learned of unarmed refugees being shot in cold blood while fleeing the conflict in Syria. The allegations concern 16 adults and three children, all reportedly killed by Turkish border guards as they fled into Turkey to escape the war.
The newspaper reports that a man and his child were killed on February 6 along the eastern side of the border. Two more refugees were shot dead on March 5 to the west.
The figures were provided to the Times by the Syrian Observatory for Human Rights. But there were also reports from inside the UK-sponsored Free Syrian Police and one Syrian smuggler based in Turkey, who say the death toll is actually much higher.
The smuggler said those crossing the border will either be killed or captured, but that crossings still continue.
Meanwhile, discussion rages on regarding the tentative deal the EU struck with Turkey less than two weeks ago, under which Ankara abides to take back all refugees that made it into Europe via the Turkish route.
Many politicians and officials remain uneasy at the prospect of Turkey being a "safe third country" that would meet refugee needs, not to mention observe their rights.
Many say Turkey is eager to enter into the deal with the EU because there are billions of euros involved, along with other perks promised.
Under the agreement, the EU would take one Syrian refugee from camps in Turkey in return for each refugee sent back from Greece to Turkey. Any migrant arriving to Greece will be subjected to an interview to determine whether they can stay