Britain 'invaded' Australia? New South Wales University accused of 'rewriting history'
Published time: 30 Mar, 2016 16:32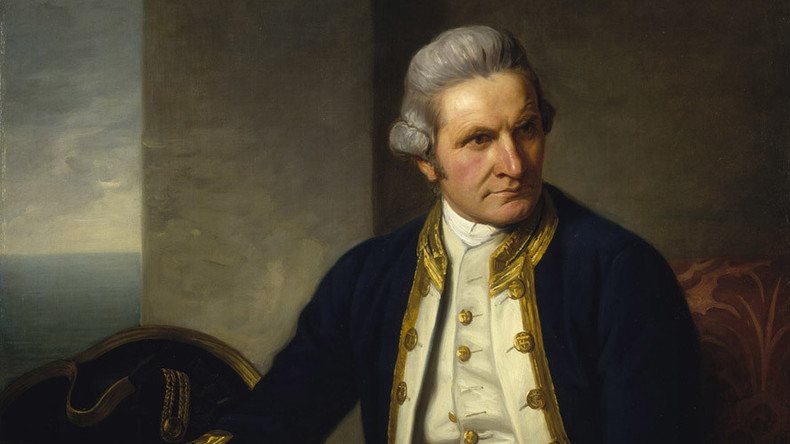 A university in Australia has been accused of "rewriting history" after it was revealed that it encourages students to use the terms "invaded, occupied, and colonized" when referring to the role of British settlers in the 18th century.
The contents of the University of New South Wales' (UNSW) Indigenous Terminology Guide emerged after the Australian Daily Telegraph ran a piece with the headline 'Whitewash,' which criticized the university's advocacy of the word "invaded" over "discovered" or "settled."
"UNSW rewrites the history books to state [Captain James] Cook 'invaded' Australia," the front page of the newspaper claimed.
Cook claimed possession of the east coast of current-day Australia on behalf of Britain in 1770, after more than 160 years of mapping and exploration mainly by the Dutch.
According to the guide, the word "invasion" should be used instead of "settled" or "discovered" when referring to Australia's history.
"Describing the arrival of the Europeans as a 'settlement' attempts to view Australian history from the shores of England rather than the shores of Australia," the document states.
It goes on to say that "most Aboriginal people find the use of the word 'discovery' offensive."
There were already more than 250 tribes of Aboriginal people living on the territory when Cook claimed possession of the area. Those tribes were later denied rights to land, citizenship, and equal status during a process of colonization and land confiscation.
The university has defended its guide in a statement, denying accusations that it is trying to "dictate" the language used by its students.
"The guide does not mandate what language can be used. Rather, it uses a more appropriate/less appropriate format, providing a range of examples," the university said.
"Recognizing the power of language, the terminology guide is designed as a resource to assist staff and students in describing Indigenous Australian peoples and their history and culture," the statement continues.
"The University is committed to giving all our students a positive and inclusive learning experience and respecting and learning about Indigenous knowledge is integral to that."
Many on social media have also agreed with the university's perspective.
If you find the fact of the English invasion of Australia controversial then you simply don't know the history of your own country.

— Justine Larbalestier (@JustineLavaworm) March 30, 2016
No actual, serious historian would ever refer to the forced British colonisation of Australia as "settled."

It was an invasion.

— 卐 明らめる 卍 (@Elucidatus) March 30, 2016
'Australia was not settled peacefully, it was invaded, occupied and colonised'. Hardly a 'highly controversial' statement

— Natasha Robinson (@NC_Robinson) March 29, 2016