UN ratchets up Falklands pressure, UK rejects Argentina's territorial claim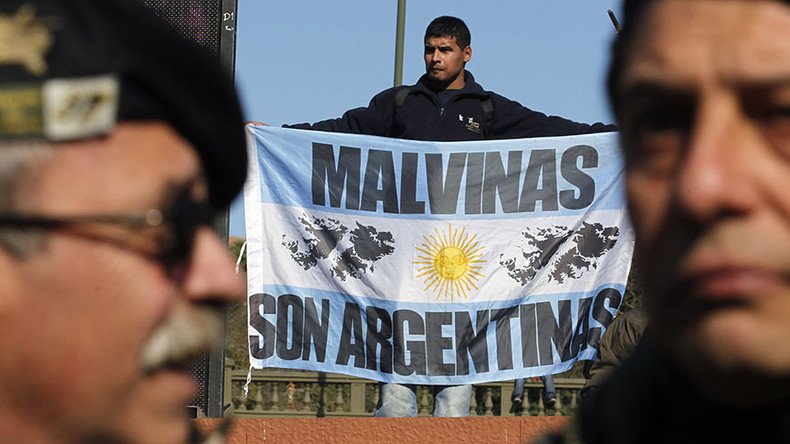 Britain has rejected Argentine claims to the waters surrounding the Falkland Islands following a UN commission ruling that extended the South American nation's maritime territory by 35 percent.
Downing Street dismissed the move as "not legally binding," insisting the UN commission does not have jurisdiction over national sovereignty.
The government of the Falklands has expressed concern over the decision, while, shares in Rockhopper Exploration – an oil firm drilling near the islands – slumped following the announcement.
According to the UN, Argentine waters have expanded 1.7 million sq km to encompass the disputed Falklands, or, as they are known in Argentina, Islas Malvinas.
The UN Commission on the Limits of the Continental Shelf essentially ratified Argentina's 2009 petition to fix the limit of its territorial waters at 200 to 350 miles from its coast.
However a spokesperson for Downing Street downplayed the ruling.
"What's important is what do the Falkland islanders themselves think? They've been clear that they want to remain an overseas territory of the UK and we will still support their right to determine their own future."
The British government says Falklands residents cannot be forced to accept Argentine sovereignty against their will.
Mike Summers, chairman of the Legislative Assembly of the Falkland's Islands said: "Our understanding has always been that the UN would not make any determination on applications for continental shelf extension in areas where there are competing claims."
Shares in UK oil company Rockhopper Exploration PLC slumped 5.3 percent on Tuesday morning.
The company, which has suffered major losses in recent years after failing to find oil around the Islands, merged with competitor Falklands Oil & Gas Limited (FOGL) last November in a £57-million deal.
Announcing the UN's decision on Tuesday, Argentine Foreign Minister Susana Malcorra said: "We're reaffirming our sovereignty rights over the resources from our continental shelf, minerals, hydrocarbons and sedentary species."
In the long standing dispute, Buenos Aires claims it inherited the Falkland Islands from the Spanish crown in 1816, while London justifies its position saying it has continuously administered the territory since 1833, as well as the islands' population, which is almost entirely of British descent.
While the islands are self-governed, London provides for its defense and foreign affairs, and fought a war with Argentina to protect its claim in 1982. The British government also maintains that islanders cannot accept Argentinian sovereignty against their will. During the 2011 referendum 98 percent of residents favored the status quo.
You can share this story on social media: