Israel agrees to replace 'pro-settlement' Brazil ambassador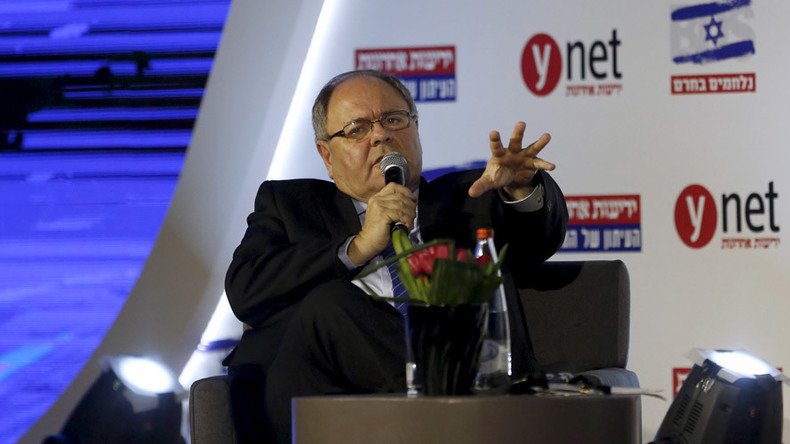 A seven-month standoff between Tel Aviv and Brasilia has ended, with Israel recalling the appointment of a West Bank settler leader as ambassador, after the Brazilian government refused to give in to Israeli diplomatic pressure to accept the posting.
Argentinian-born Israeli politician Dani Dayan will be appointed consul general in New York instead of the position of ambassador to Brazil, Israeli media reported Monday.
"I'll tell you a secret: when the prime minister asked me to serve as ambassador in Brasilia [in 2015], I asked for the office of consul general in New York instead. Now I'm getting what I think I know how to do best," Dayan said in an interview with Israel's Army Radio.
"I believe I can revolutionize Israeli public relations in the US, whose beating heart is in New York," Dayan added. "Those who don't want me in Brasilia will get me in the capital of the world, and to me that is a victory."
The appointment of Dayan, a leader of the West Bank settlers, as the head of the Israeli diplomatic mission in Brazil was made by Prime Minister Benjamin Netanyahu in August 2015.
But the Brazilian government refused to accept Dayan's credentials, justifying the decision by pointing to the nominee's activities on the occupied Palestinian territories. Dayan has not only lived in the West Bank, but used to be the head of the Council of Jewish Communities of Judea and Samaria.
Brazil's leftist government condemns as illegal the building of Israeli settlements on occupied Palestinian land.
Israel refused to pay attention to international condemnation at all levels – until Brazil pronounced its position on Dayan and his failed diplomatic nomination, which became the very first time an Israeli diplomat remained unaccredited for "ideological reasons."
Israel threatened Brazil with a deterioration in relations unless Dayan was accepted as ambassador, but the appointment remained unapproved.
Senior Israeli officials have repeatedly stipulated that they will ensure that Dayan takes the chair of ambassador in Brazil, but this has been in vain.
Brazilian President Dilma Rousseff specifically noted last summer that she personally opposes the appointment of Dayan, based on his direct involvement in promoting illegal Israeli settlement construction on Palestinian lands.
Israel fired the final salvo in the row in early 2016, when Netanyahu announced that if Dayan was not accepted, Brazil would risk not having any Israeli ambassador at all.
"I believe that Dani Dayan is an exceptionally qualified candidate and he remains my candidate," Netanyahu said in January. However, Rousseff's government stood firm on the issue.
Israel has reportedly been so insistent on Dayan's appointment because it fears a precedent being set that bars Israeli settlers from representing the country abroad.
International pressure is mounting on Israel over construction and business activities on the occupied Palestinian territories. The UN Human Rights Council voted last week in favor of setting up a database of any foreign companies, Israel in the first place, operating in the occupied West Bank – a move which Tel Aviv is heavily lobbying against.
You can share this story on social media: