EU citizens should undergo stricter border checks – Austria's Interior Minister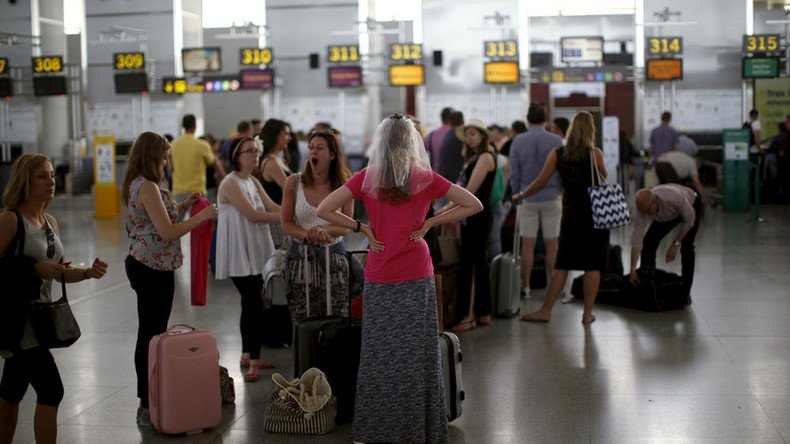 Austria's Interior Minister Johanna Mikl-Leitner has called for introducing tighter border checks for European citizens at the EU's external borders in order to prevent those who joined Islamic State from returning.
Tougher border controls could protect European Union countries from Islamic State terrorists coming back from trainings completed in the Middle East, the minister said on Sunday in an interview with the Oesterreich newspaper.
"We know that more than 5,000 people have gone to Syria or Iraq to receive training or even to fight. That's why it's more urgent than ever that in the future we carry out systematic control of the EU-citizens flow at the EU external borders," Mikl-Leitner said.
As for the refugee crisis, the minister said the refugees currently living in the Idomeni camp in Greece should be left where they are.
"NGOs and local authorities should do utmost to provide them with warm accommodation there. Greece is a solid EU-member. The refugees cannot choose the country where they apply for asylum," she concluded.
In a separate interview, Austrian Chancellor Werner Faymann slammed Angela Merkel's refugee policy, calling it a "mistake" that puts countries located along the refugees' route to Germany "under pressure."
"This is very unfair towards Austria," the chancellor said.
This is not the first time European officials have called for implementing security measures that would limit the right of free movement to those currently entitled to it.
"Strengthening the control at external [EU] borders is indispensable for the protection of European citizens, especially in the light of the recent terrorist attacks," French Interior Minister Bernard Cazeneuve said back in November immediately following the Paris attacks.
"We've waited far too long to adopt such measures," the French official said, adding that a draft reform of the Schengen code will be proposed by the end of the year "to allow systematic and obligatory checks to be carried out at all our external borders and on all people entering the Schengen area, including those who benefit from the freedom of movement."
The introduction of the Passenger Name Record (PNR), a data collection system that would be used "for the prevention, detection, investigation and prosecution of terrorist offences and serious crime," has been criticized by civil rights groups, which claim it would violate the right to privacy. The majority of European Parliament lawmakers voted against the legislation in early March.
You can share this story on social media: