No signs of planned attacks, German interior minister says, but public panics and disagrees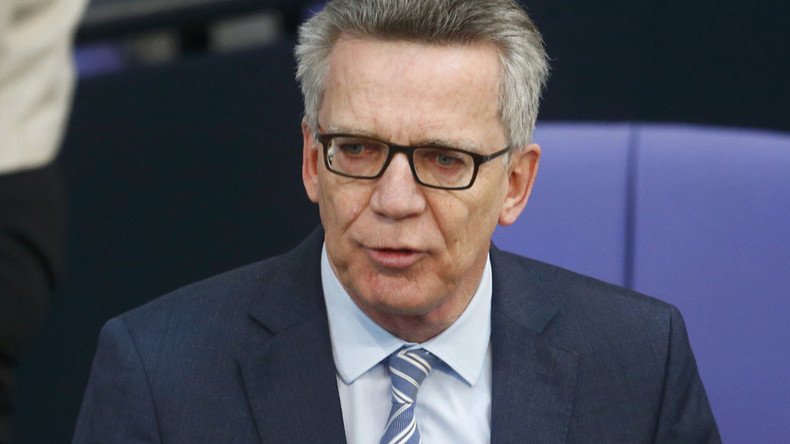 There are no signs of terror attacks being prepared in Germany, the country's interior minister Thomas de Maiziere said. However, the people disagree: 56 percent are sure attacks are imminent in Germany in 2016.
"At the moment our security services do not report about the terror attacks being prepared in Germany," de Maiziere told the Germany's Bild am Sonntag magazine.
He added that no events are being canceled, and no areas will be blocked for any probes.
However, Germans tend to disagree with authorities on what to expect: according to the latest poll by Bild, 56 percent are certain there will be a terror attack in Germany in 2016.
42 percent admitted they are afraid of the possible attacks in the future, while 38 percent said that they didn't believe there will be any.
502 people have taken part in the survey.
The news comes almost a week after the deadly terrorist attacks in Brussels: on Tuesday, at least 31 people were killed and about 300 injured in twin bombings at the Zaventem airport, and a metro blast in the heart of Brussels.
IS claimed responsibility for the attacks.
You can share this story on social media: