Tunnel to save leopards: Russia diverts highway underground to protect endangered species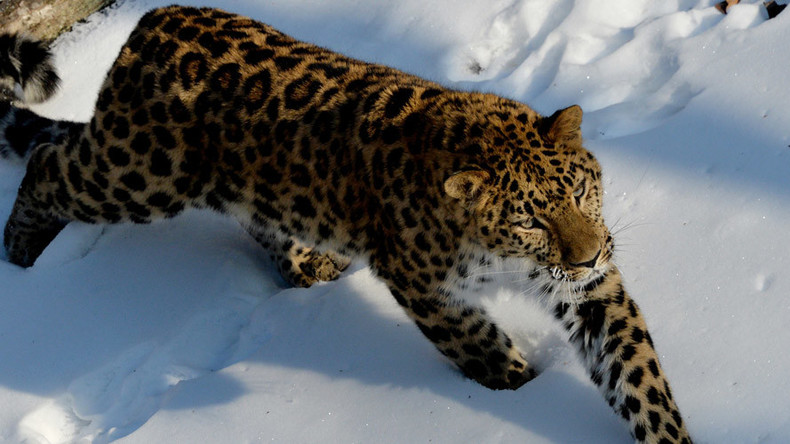 A tunnel, specifically designed to preserve the near-extinct Amur leopard population, has been built in Russia's Far East. With the highway that used to intercept animals' "travel routes" moving underground, felines can now roam without fear of being hit. 
The Narvinsky tunnel is 575 meters long and has been constructed in Russia's far eastern Primorye region. It runs through the territory of the "Leopard Land" national park.
"This will be the first ecological tunnel in the Russian Federation. It has been built on a highway which intercepts a national park," said Sergey Ivanov, the Chief of Staff of the Presidential Executive Office.
The section of the road which had been diverted is part of a major highway – the International Transport Corridor "Primorye-2" – which connects China's province Jilin and harbors in Russia's far eastern region.
Launched in 2010, the project is part of a program aimed at preserving the endangered Amur leopards, which are said to be dwelling in the area.
Amur leopards are on the verge of becoming extinct. Some 57 felines remain at the "Leopard Land" national park in Primorye region of about 70 known to be living in Russia and somewhere between eight and 12 are said to remain in China.
You can share this story on social media: