Israeli minister lambasts Belgium for 'eating chocolate' & not fighting terror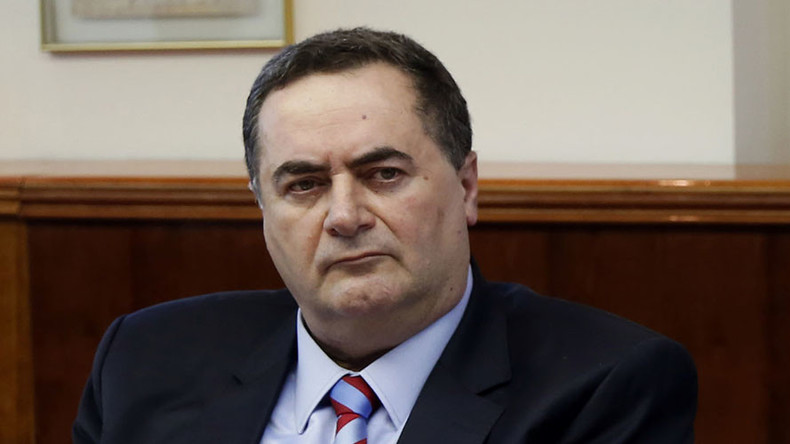 An Israeli minister has slammed the Belgian government for not taking terrorism seriously and "eating chocolate" instead of dealing with the threat, but members of Israel's opposition parties have urged such critics to stop their "contemptible talk."
"If in Belgium they continue eating chocolate and enjoying life, and continue to appear as great democrats and liberals, and not decided that some Muslims in their country are organizing terror, they won't be able to fight them," Yisrael Katz, Israel's Minister for both Intelligence and Transportation said in an interview with Israel Radio on Wednesday, as cited by the Jerusalem Post.
He went on to say that failure to identify a true enemy makes it impossible to fight them.
"Europe and the US aren't prepared to define that the war is an Islamic terror," he continued. "When your definition isn't right and doesn't exist, you can't lead a global war."
Katz was not the first Israeli politician to criticize Belgium for its soft policies.
Ofir Akunis, Israel's Minister for Science, Technology and Space, took the opportunity to blame both Belgians and others within the European Union for closing their eyes to "Islamic terror cells" and shifting their attention to criticizing Israel instead.
A right-wing Likud party MK (Member of Knesset), Nava Boker, said on Tuesday that Belgium's "policy of appeasement" was to blame for the terror attacks, the Jerusalem Post reported.
"Rather than point to radical Islam as the number one cause of global terror today, Belgian Interior Minister [Jan] Jambon chooses to claim that more must be done to make young Muslims 'feel at home,'" Boker said.
Meanwhile, members of Israel's opposition parties either mocked the critics of Belgium's policies, or tried to put them to shame.
"The government has devised a system to eradicate terrorism: Stop eating chocolate," opposition MK Shelly Yachimovich wrote sarcastically on Twitter, The Times of Israel reported.
Ofir Akunis' comments were met with strong criticism by opposition leader MK Isaac Herzog of the Zionist Union, who said that Israelis had expressed "morbid joy" over Europe's pain following the Brussels terror attacks.
"Enough already!" Herzog said in a statement. "Stop this contemptible talk. Where did you get the chutzpah [audacity] to degrade innocent victims of terror? Where do you get this miserable cynicism from? This is a distortion of the most basic human morality. This is a painful moment internationally that obligates all people to identify with the bereaved families, whoever they are, and wish the wounded a speedy recovery."
A string of deadly blasts hit Brussels' airport and metro on Tuesday, in which more than 30 people were killed and up to 300 injured, according to the Belgian Health Ministry. Islamic State (IS, formerly ISIS/ISIL) has claimed responsibility for the attacks. Two of the three suicide bombers that carried out the terror acts were identified as the El Bakraoui brothers.
You can share this story on social media: