Brussels attacker deported from Turkey, Belgium notified of terror links – Erdogan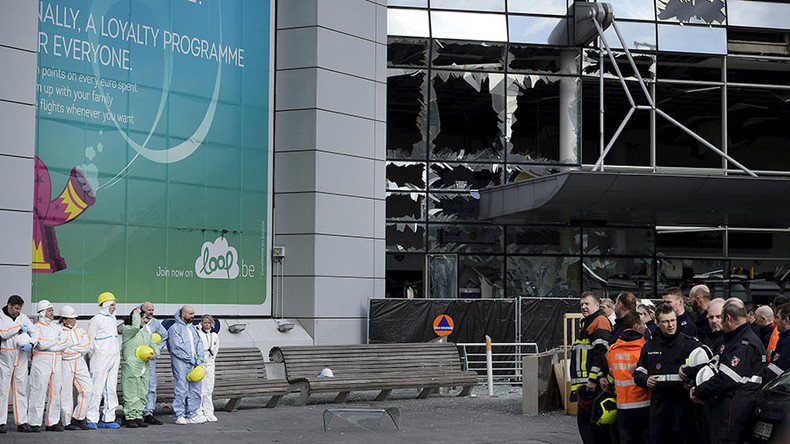 Belgium had been notified of the terrorist links of one of the suicide bombers involved in the deadly Brussels attacks when he was deported from Turkey last year, according to Turkish President Recep Tayyip Erdogan.
The Belgian citizen was detained in Turkey's southeastern Gaziantep province, which borders Syria, in July of 2015, and was subsequently deported, Erdogan said.
"One of the attackers in Brussels is an individual we detained in Gaziantep in June 2015 and deported. We reported the deportation to the Belgian Embassy in Ankara on July 14, 2015, but he was later set free," Erdogan said, as cited by Reuters.
"Belgium ignored our warning that this person is a foreign fighter," he added.
The suspect was deported to the Netherlands at his own request and Dutch authorities were also notified of the matter, Erdogan added.
The Turkish president's office later identified the attacker as Ibrahim El Bakraoui, who is believed to be one of the suicide bombers that carried out the Brussels airport attack.
Belgian Justice Minister, Koen Geens, confirmed that the suspect had been deported to the Netherlands, but claimed, at the time, he "wasn't known to us as a terrorist, but only as a common criminal on parole," VRT reported.
Erdogan's comments are "being carefully looked into," a Dutch government official told Reuters. He said that they could not yet confirm if El Bakraoui had been in the Netherlands.
Belgian police believe that brothers Ibrahim and Khalid El Bakroui, both Brussesl residents, were suicide bombers responsible for explosions that rocked the airport and a central subway station in Belgium's capital on Tuesday, killing at least 31 people.
Ibrahim reportedly blew himself up at the airport, while Khalid set off the blast on the metro.
READ MORE: Computer containing Brussels suicide bomber's note found in trash can
Another suspect, Najim Laachraoui, is thought to be responsible for planting the explosive charges.
You can share this story on social media: