Computer containing Brussels suicide bomber's note found in trash can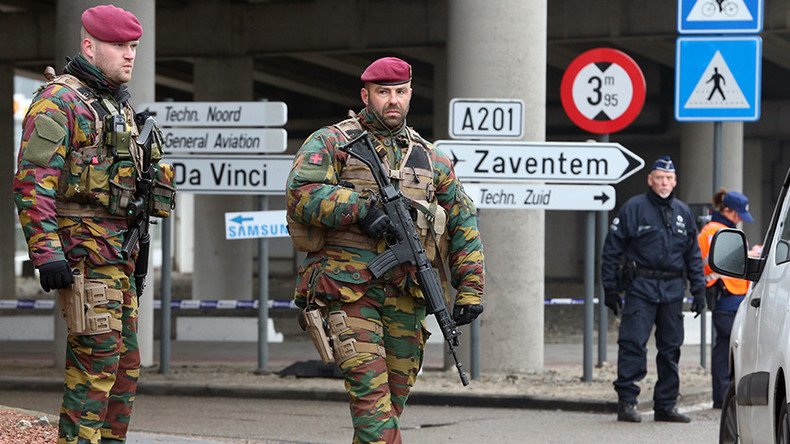 Brussels suicide bomber Ibrahim El Bakraoui has left a note on a computer found in a trash can during an anti-terrorist raid, Belgium's federal prosecutor said. The terrorist reportedly wrote that he felt increasingly unsafe, didn't know what to do and feared going to prison.
Ibrahim El Bakraoui blew himself up at the Brussels' Zaventem Airport on Tuesday, Federal Prosecutor Frederic Van Leeuw said.
Before the attacks Ibrahim left a note, where he wrote that he felt increasingly unsafe and feared landing up in prison. El Bakraoui said he was "in a hurry, doesn't know what to do" and was "surrounded by all sides."
The note was found on a computer in a trash can in Brussels' Schaerbeek neighborhood.
Earlier reports in Belgian media emerged that a computer with messages allegedly related to Islamic State militants had been found in Brussels. The contents of the computer were described by police as "interesting."
It is not yet clear whether the computer found by cleaning services was the same one mentioned by the prosecutor.
The trove was found by Bruxelles Propreté cleaning team, Dernier Heure newspaper reported. The company's employees immediately contacted officers from the Montgomery area in Brussels.
Montgomery is located close to the Schuman and Maelbeek metro stations, which were rocked by terrorist attacks on Tuesday.
Belgium is currently on high alert following the deadly Brussels attacks, which have claimed the lives of 32 people. Two bombs were detonated at the city's Zaventem International Airport and one at Maalbeek Metro station.
READ MORE: Brussels terror: 3 suspects identified, suicide bombers were brothers, media reveals

On Tuesday, the Belgian prosecutor's office identified two suicide bombers as brothers Khalid and Ibrahim El Bakraoui.
According to Belgium's RTBF public broadcaster, both brothers, residents of the capital, were known to police for links to organized crime, but not for terrorism.
Khalid el Bakroui reportedly entered Belgium under a false identity.
The third suspect in the Brussels airport attack was identified as Najim Laachraoui. He reportedly traveled to Hungary in September 2015 together with the prime suspect behind the Paris attacks in November 2015, Salah Abdeslam.
Laachraoui, born May 18, 1991, is a native of Schaerbeek, a municipality located in the Brussels-Capital Region of Belgium.
You can share this story on social media: