Turkish fighter jets pound PKK targets in Northern Iraq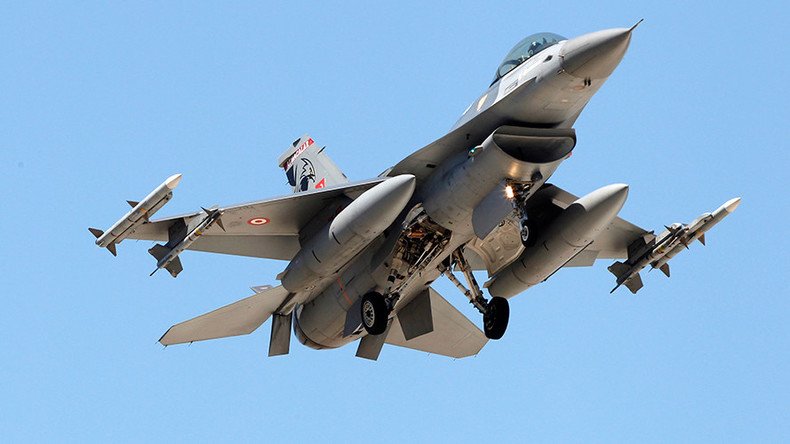 Turkish military said it launched airstrikes on PKK militants in northern Iraq on Tuesday , Reuters said. At least 13 Turkish fighter jets reportedly took part in the operation.
The army hit shelters, caves and ammunition depots used by PKK fighters in northern Iraq and in areas near the town of Semdinli, in the Hakkari province of southeast Turkey, the statement from the Turkish military said.
READ MORE: Thousands of Iraqis protest against Turkey's troop deployment in north

Turkey believes the PKK (Kurdistan Workers' Party) is a terrorist organization, and Ankara has blamed the Kurdish separatist group for a number of recent terrorist attacks in the country. The Turkish military has repeatedly hit PKK targets in northern Iraq in recent months.
Earlier in March, Turkish warplanes bombed camps belonging to the PKK in the north of Iraq.
Also in March, the Turkish Air Force bombed at least five PKK targets in different locations in Iraq, with Ankara claiming 67 militants were killed.
On December 9, 10 Turkish F-16 fighter jets targeted Kurdish positions in northern Iraq, with the Turkish military saying that its targets were "destroyed in an aerial campaign."
READ MORE: Turkey warplanes hit Kurdish PKK camps in northern Iraq
In December 2015, Ankara deployed about 150 soldiers and 25 tanks to Iraq's Nineveh province, without asking permission from Baghdad. Ankara argued that its soldiers were sent to northern Iraq to counter a threat from Islamic State (IS, formerly ISIS/ISIL) to Turkish military instructors training anti-terrorist forces in the area.
Since July 2015, after the two-year truce between Turkey and the Kurds was scrapped, Ankara has delivered regular airstrikes against Kurdish militia in neighboring Iraq, and has also shelled Kurdish settlements in Syria.
The PKK is demanding autonomy for Kurds in Turkey's southeast, and is listed as terrorist organization #1 by the Turkish government.
You can share this story on social media: