'No future' for tourism? Israel calls on citizens to avoid visiting Turkey after Istanbul attack
Published time: 21 Mar, 2016 14:07
Edited time: 21 Mar, 2016 15:45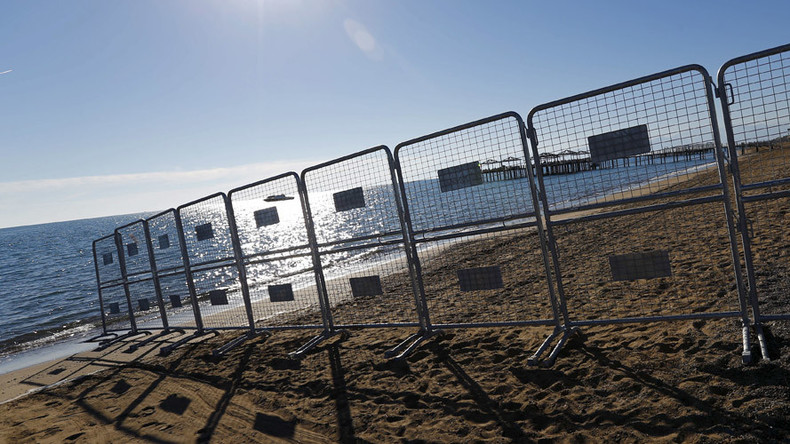 With terrorist attacks hitting one after another, scaring off German and Israeli tourists, and a political grudge with Russia, Turkey's tourism industry is in tatters, with hoteliers forced to sell their businesses.
A day after the fatal blast in Istanbul last week, Israel's Counter-Terrorism Bureau called on Israelis to avoid visiting the Turkey altogether.

"We didn't dream of such a terrible situation. I was born and raised in Antalya, we had the Gulf War and even then our troubles weren't this bad," 35-year-old hotelier Bora Adali, who is currently busy trying to sell his three-star hotel, told the Wall Street Journal. "We are facing a big crisis, and its scope hasn't yet been recognized.

"There is no future in this industry," he added.
The tourism industry accounts for as much as 11 percent of Turkey's GDP, or $170 billion. Russia represented the second largest source of tourists for Turkey after Germany. The loss of Russian tourism could cost Turkey about $7 billion a year, according to analysts.
Tensions have been running high over the past few months, with terror attacks on the rise in Turkey.

In mid-January, a suicide bomber carried out an attack in central Istanbul, killing 12 German tourists. The explosion happened on Sultanahmet Square, close to the Sultanahmet tram stop and the Dikilitas Obelisk of Theodosius, in the heart of Istanbul's historic tourist district.

In mid-February, 28 people were killed and 61 injured in a blast in Ankara, when a car bomb, reportedly targeting military personnel, went off close to the parliament building. One more blast, caused by a suicide car bombing, hit the center of Ankara on March 13, with at least 37 people killed and 125 injured in the explosion.
READ MORE: Suicide bombing in central Istanbul main shopping street kills 5, injures 36
A further five people were killed, and 36 others injured after a suicide bombing rocked the main shopping street in central Istanbul last week. Over a dozen of the injured were foreign citizens, including three Israelis, two Irish citizens, a German, an Icelander, an Iranian and a UAE national.
Irem Aktas, a member of Turkey's ruling AK Party, came under fire after she tweeted that she wished that the Israelis who were injured in Saturday's terrorist attack in central Istanbul would die. According to the Jerusalem Post, Aktas was fired and her provocative tweet removed.
Aktas' comments were brought to public attention by Dr Aykan Erdemir, a former member of the Turkish parliament (2011-2015).
Meanwhile, Ankara has kept repeating its rhetoric like a mantra, urging tourists to come to Turkey, turning a blind eye to domestic terrorism.

"Turkey is your home. You can come to this beautiful and safe country with inner peace, spend your holiday, and avail of the deep history and beautiful nature of this country. We are ready to host you again with our legendary hospitality we have shown you so far," Prime Minister Ahmet Davutoglu said last month.

Earlier this month the world's largest tour operator, TUI, and German travel association (DRV) reported a 40-percent fall in summer holiday bookings to Turkey, with customers turned off by security concerns, Reuters reported.

With more and more tourists staying away from Turkish resorts in fear of their lives, hotel occupancy rates have reportedly tumbled by more than half. Numerous Turkish bed-and-breakfasts and boutique resorts have been put up for sale.

According to the Turkish tourism ministry report, December arrivals from Russia were down nearly 47 percent from December 2014 to 25,485.
Russia imposed economic sanctions on Turkey after an Su-24 bomber was shot down by Turkish F-16s over Syria. In November 2015, the Russian government banned all charter flights to Turkey. Russia's travel industry watchdog Rosturism recommended that all national agencies stop selling tours to Turkey, citing security concerns. Islamic State (IS, formerly ISIS/ISIL) militants were planning to take Russian tourists hostage and use them as human shields, the agency warned.

But Davutoglu said last month that the government expects Russian tourists to come despite tensions between Ankara and Moscow. He also announced an action plan to provide support for the tourism industry, including an $87-million government grant and setting up a facility to allow travel firms to restructure their debts.