Striking footage shows Australian TV crew attacked in Stockholm's 'Little Mogadishu' suburb (VIDEO)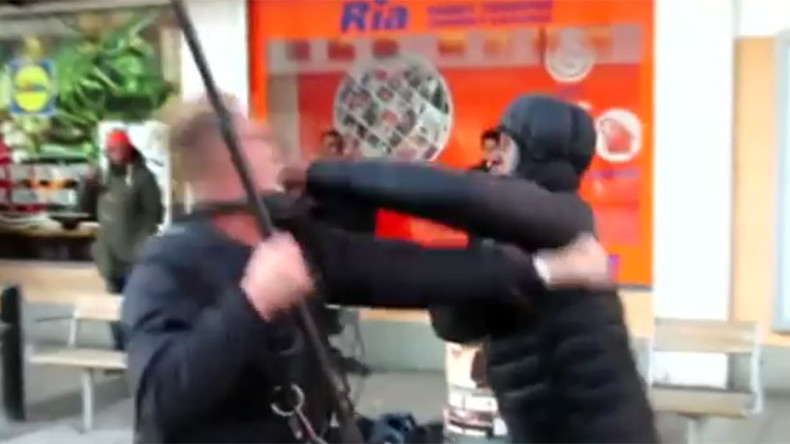 An Australian television channel has released footage showing its film crew coming under attack in a Stockholm suburb known as "Little Mogadishu." The team was in the largely Somali area to report on the migrant and refugee crisis.
The Channel Nine crew, working alongside high-profile Australian journalist Liz Hayes, were confronted in the town of Rinkeby, where they were filming for the television program '60 Minutes.'
"They were confronted by a group who objected to them filming. There was a series of scuffles and the police were called. The 60 Minutes cameraman and producer were slightly injured, but filming continued with police at the scene. The crew have now returned to their hotel and are all fine," a spokesman for the channel said, as quoted by the Local.
The network released footage of the attack – which happened in late February – on Thursday.
Jan Sjunnesson, who works for the website Avpixlat and was accompanying the team, wrote that the crew was approached by a man asking why they wanted to film. He then deliberately drove over the cameraman's foot.
Sjunnesson added that although six police officers were assigned to the crew, they left without warning and things then took a turn for the worse. A group of masked men allegedly circled the crew, with two Nine employees suffering blows. A bottle was thrown at the camera, according to one report cited by the Sydney Morning Herald.
One cameraman "was beaten right across the chin so that a tooth [came] loose," Sjunnesson wrote.
Read more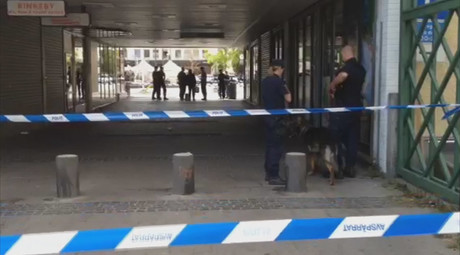 Channel Nine later confirmed the Avpixlat' report as being "accurate," and a spokeswoman told Daily Mail Australia that a cameraman and producer were slightly injured in the attack. Hayes was unhurt.
Following the incident, Stockholm police spokesman Lars Byström confirmed that the team had filed a report, but only about a specific incident.
"We were told there was a film team and there were some youngsters who were in the car and there was some kind of argument between the team and then the driver drove over the cameraman's foot," Byström said.
However, he noted that police had decided to close the case because "very experienced police officers" had decided to focus their resources and attention elsewhere.
Byström said that no one had come forward to report claims that the team had been hit or had objects thrown at them by masked men.
The crew was accompanied in Rinkeby by Avpixlat, a website that accused other Nordic media of suppressing the debate on immigration. It has been described as a "hate site" by many mainstream media publications.
However, Channel Nine said it was merely interviewing Avpixlat staff and wasn't "in cahoots" with the website.
"We categorically deny any suggestion we were in cahoots with this organization, we merely interviewed them in an effort to get all sides of the story," a Channel Nine spokesman said.
Nearly 90 percent of Rinkeby's residents come from an immigrant background, many of whom are from Somalia.
The Channel Nine team was in Rinkeby to film a piece on the migrant and refugee crisis in Sweden. The country accepted record numbers of refugees in 2015, before deciding to re-introduce border checks after authorities said they were struggling to manage the influx.