1 killed, at least 3 injured in shooting in majority-migrant Stockholm suburb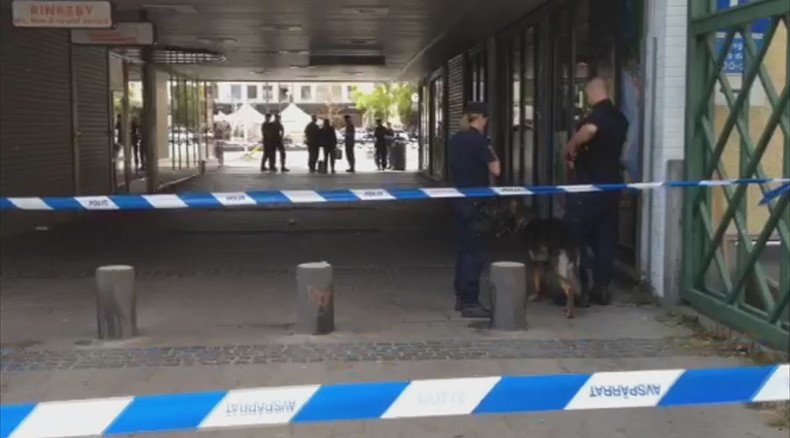 One person was reported killed and at least three injured after shooting broke out in the Rinkeby district, near Stockholm. The area is heavily populated by immigrants.
Two people were taken to the hospital in serious condition, Aftonbladet newspaper reported police as saying. Later, police said that one of them died.
One of the victims was probably stabbed several times and shot with a gun.
Another two people were slightly injured, one of them arriving at the hospital on their own, while the second did not need medical attention. Police said they were probably injured by ricochets.
The shooting broke out in the central square, with the area now being sealed off by authorities.
READ MORE: Sweden's 3rd largest city hit by multiple blasts, police plead for help to tackle violence spike
No one has yet been detained in connection with the incident. Police are gathering information from eyewitnesses at the scene. According to Aftonbladet, two alleged offenders fled the scene in a car, with police now conducting a manhunt in the area.
"We are currently collecting data to get some idea of ​​what has happened," the newspaper quoted Stockholm police spokesperson Eva Nilsson as saying.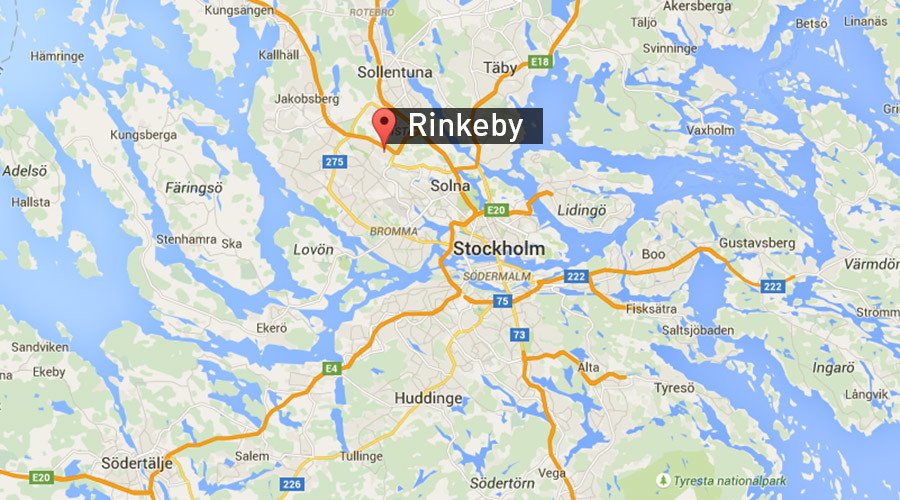 The two slightly injured people might have not been the targets of the attack, but got hit by chance. "[They are] ordinary people who have only been in the vicinity. There has been a lot of people there," Nilsson said.
"I heard four or five shots and decided to run away," one eyewitness told Aftonbladet. "There were several others who also started running and I saw one of them was injured in the leg."
READ MORE: Refugees come to EU because they have no other choice – UN

"Everybody ran over to see what had happened. This is inhuman, more could have been injured," another eyewitness told Svenska Dagbladet.
There is a heavy police presence at the scene and a helicopter is patrolling the area, Svenska Dagbladet reported.
Rinkeby, which had nearly 16,000 residents as of 2012, according to Swedish government statistics, is known for its primarily immigrant population.
The situation with migrants has been inflammatory in Europe, with the continent having to deal with a huge wave of refugees fleeing their native lands in search of a better life in the EU.
You can share this story on social media: