Anyone who says Turkey is European country wants EU's death – Sarkozy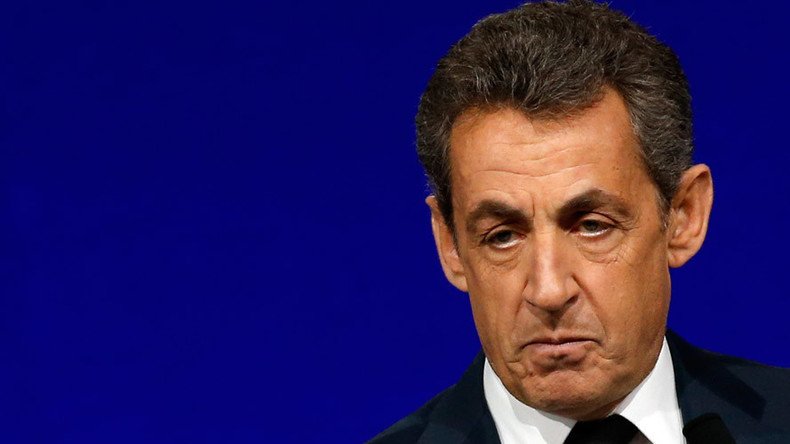 Ankara has no place in the European Union: Both historically and economically speaking, Turkey is less European a country than Russia, ex-president and head of France's main opposition party Nicolas Sarkozy stated in an exclusive interview with the iTele channel.
"Turkey is in Asia Minor. I'm sorry to say it, Turkey is a great country, a great civilization, but it is a bridge between Asia and Europe," the head of center-right party The Republicans stated in the interview published on Saturday.
"Turkey has no place in Europe. I have always adhered to this position, it is based on common sense. This doesn't mean that I have anything against the Turks. We need them, they are our allies in NATO. But if we begin to explain it – that Turkey is in Europe – European school students will have to be told that the European border lies in Syria. Where's common sense?" Sarkozy asked.
The former French leader said he is against Ankara joining the EU not only because it is too far from Europe by definition, but over the government's treatment of journalists and Kurds just as well.
"It's not just that. What's the idea behind Europe? Europe is a union of European countries. The question is very simple, even in a geographical sense, is Turkey a European country? Turkey has only one shore of the Bosphorus in Europe. Can Turkey be regarded a European country culturally, historically, and economically speaking? If we say that, we want the European Union's death," he said.
"From that standpoint, if we talk about Turkey's accession, let me tell you that in many ways Russia is a much more European country than Turkey."
During talks in Brussels earlier this week, the EU and Turkey reached an agreement on limiting migration to Europe, a number of top officials confirmed on Friday.
According to the deal, Ankara would take back all illegal migrants who cross to Greece, including those from Syria, in return for the EU taking in thousands of Syrian refugees directly from Turkey. Ankara would also be rewarded with money compensations, early visa-free travel, as well as promised progress in its EU membership negotiations, Reuters reported. The European Union has also agreed to speed up the provision of €3 billion ($3.38bn) (promised to Turkey earlier) and to allocate another €3 billion by 2018 after Ankara puts up a list of projects requiring EU assistance.
Earlier this month in Germnay, several top Christian Social Union officials said their party, an ally to Angela Merkel's CDU, is strongly against a visa-free regime with Turkey and the prospects for its EU bid. They noted that Ankara raises its demands "like at a bazaar" and warned the government of making too many concessions to Turkey.
Human rights groups have been voicing concerns over Turkey as a "safe third country" to host refugees fleeing war and violence. Under EU rules, the refugees might be returned to a third country on condition it is safe and does not pose any threat to life and liberty.
Human Rights Watch (HRW) cited numerous documented pushbacks by Turkey at the Syrian border, while Amnesty International highlighted unlawful detention and deportations to Syria and Iraq, among other violations.
You can share this story on social media: