Moscow slams 'selective' human rights approach, urges impartial probe of Kurds' plight in Turkey
Published time: 19 Mar, 2016 00:48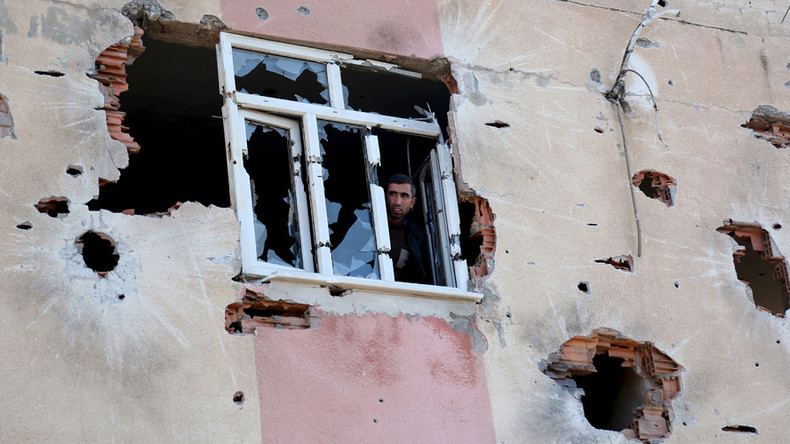 The Russian Foreign Ministry's spokeswoman Maria Zakharova has criticized international human rights organizations' lack of action and comment as apparently "selective" in light of mass crimes allegedly committed by Ankara against the Kurdish population.
"We presume that all reports, particularly documented ones, about brutal and massive human rights and international law violations should be thoroughly investigated," Zakharova said in an official statement published on the foreign ministry's website. "For these purposes, there are special international procedures and mechanisms. Essential is that they have to be used impartially and objectively."
Zakharova also criticized international human rights groups, HRW and Amnesty International in particular, which are supposed to be spearheading the investigation, for not being active enough and their "lack of comments" on the matter.
"We think that international human rights organizations, such as Human Rights Watch and Amnesty International should be the ones drawing the international community's attention to the issue as they claim to be experts in this field," she said.
The foreign ministry "took a close look at materials presented by the RT channel" which showed the aftermath of Turkey's so-called anti-terrorist operation, Zakharova said, insisting that the absence of comments from human rights organization on this issue demonstrates an "ambiguous and selective approach they take in covering human rights violations."
While admitting they have not seen RT's material and petition so far, Amnesty International, however, said that they are actively monitoring the situation in southeastern Turkey and that they have repeatedly urged Ankara to put an end to its aggressive policy in the region. Meanwhile HRW said their Turkish researchers "are still looking into the allegations, but are not available to comment at present."
RT launched a petition calling for a UNHRC-led investigation into claims of alleged massacre of Kurds by the Turkish military during Ankara's crackdown in the country's southeast. It is based on materials that an RT crew recorded as it visited Cizre in Turkey's Sirnak province following reports of a brutal military crackdown in which some 150 civilians were allegedly burned to death.
Zakharova's statement echoes that of Russia's FM Sergey Lavrov who also advocated the launch of a probe into Ankara's military actions. Meanwhile, Turkish President Recep Tayyip Erdogan said he will continue the crackdown on Kurdish communities in the country's southeast. He insists that such actions are aimed at ensuring peace in the country and countering terrorism with an "iron fist."