German BND agent sentenced to 8yrs, says he spied 'for the thrill'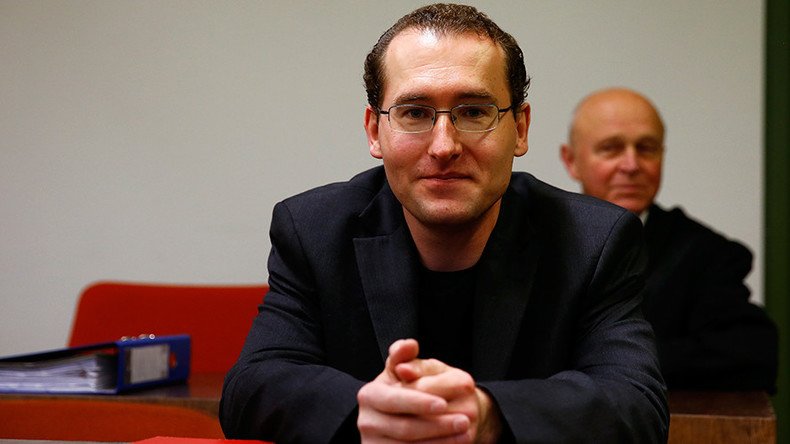 A former German intelligence officer who sold hundreds of highly sensitive files to the CIA and even tried to reach the Russian secret service, told a court he became a mole because he was looking for adventure and lacked acknowledgement at work.
Markus Reichel, 32, was sentenced by a Munich court to eight years in prison on Thursday. He was indicted for selling more than 200 classified documents to the CIA, as well as trying to hand over three files to Russian intelligence.
Reichel was employed at the Federal Intelligence Service's (BND) administrative division between 2008 and July 2014, where he worked in the mailroom. According to the Sueddeutsche Zeitung paper he had clearance to handle top secret information.
Reichel admitted he passed on "scores of documents and internal information" to the CIA in exchange for $107,000. He told the court that he felt underestimated and neglected by the service, and therefore wanted his life to change.
"No one trusted me with anything at the BND. At the CIA it was different," Reichel stated.
Not only had the Americans offered him "an adventure," they also gave him what he lacked – personal recognition. "I would be lying if I said that I didn't like that."
Reichel was in the lowest salary band, drawing a monthly net pay of around $1,400. The CIA did not pay him significantly more – he received between $12,000 and $22,000 a year in cash at a secret meeting point in Austria – but it gave him a thrill, he said.
"I wanted something new, to experience something exciting," he was quoted as saying by AFP.
Some of those 200 secret documents were said to be extremely sensitive. They contained details of BND's counter-intelligence strategies – critical for any outside infiltration.
Other files reportedly included lists of BND agents and informants with their real identities or codenames – usually the most heavily guarded secret of every intelligence service.
Reichel was codenamed by the CIA as "Uwe," meeting with his supervisor "Alex" in Austria. He claimed that stealing documents from BND headquarters in Pullach was easy – he simply used a copier next to his desk and then smuggled them out of the office. Random checks at the HQ's entrance were reportedly rare, so taking files away in a briefcase was not risky.
He would scan the documents before sending them to "Alex" using a CIA-provided computer with pre-installed hidden software.
In 2014, Reichel allegedly offered his services to the Russian consulate in Munich, attaching three BND files as proof of credibility. But his email with three attachments was uncovered by the German counter-intelligence and led to his arrest in July that year.
Not-so NATO-ally? Germany spying on Turkey for '38 years'
Reichel's case added fuel to the frenzy triggered by revelations of ex-NSA contractor Edward Snowden. Some of his leaks maintained the US spied on its ally Germany by tapping into government's communications, including those of Chancellor Angela Merkel. The crisis soured the relationships between Berlin and Washington.
Judge Reinhold Bayer, presiding over the Reichel's case, said the CIA mole had "seriously disturbed the BND's activity," destabilizing cooperation with "another Middle Eastern intelligence service" and revealing Turkey as a German surveillance target, according to the Guardian.
You can share this story on social media: