Not-so NATO-ally? Germany spying on Turkey for '38 years'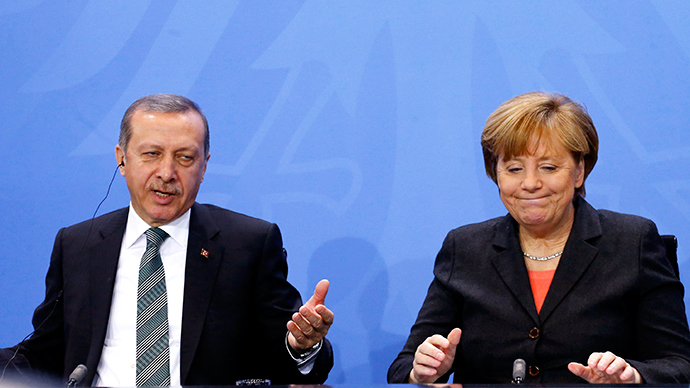 German foreign intelligence agency has been tapping Turkey for almost four decades, reports Focus amid the ongoing spy scandal between Berlin and Ankara. Some German officials defend the practice, saying that not all NATO allies can be treated as friends.
READ MORE: Germany tapped John Kerry's phone, spied on Turkey for years - report
The German Federal Intelligence Service, BND, has been eavesdropping on Turkey since 1976 following the Social Democrat Chancellor Helmut Schmidt's government approval, Focus magazine wrote on Saturday.
Passions over previous spying allegations revealed in the media are still running high, but a new report may add fuel to the fire triggering further tensions between the two long-time North Atlantic Treaty Organization allies.

As for the current BND's mandate to keep their eye on Turkish political and social institutions, it had also been given a green light by a government working group, which brought together representatives of the chancellor's office, the defense, foreign and economy ministries, reported Focus, citing government sources.

A spokesman for the German government declined to comment on the report, Reuters writes.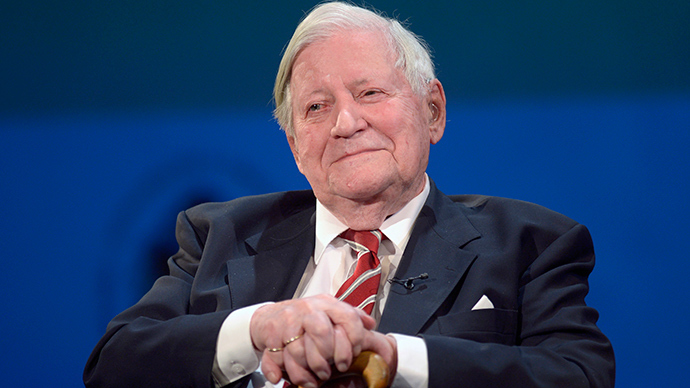 But conservative lawmaker Hans-Peter Uhl advocated the BND surveillance on Turkey, saying that there were "good reasons" for that. He referred to such issues of concern as human trafficking, drugs and terrorism.

"We need to know what is coming to us from EU-applicant Turkey," he told Focus.

The government in Ankara said it would thoroughly investigate the report. On Monday, the German ambassador to Turkey was summoned to the Foreign Ministry in Ankara for a meeting.

"This is a grave situation that needs to be explained by Germany if there is slightest truth to these allegations," the ministry said in a statement. "Such practices in relations among friends and allies, which should be built on mutual trust and respect, are in no way acceptable."

Some Turkish officials later downplayed the tension, with Interior Minister Efkan Ala even calling the spying a "normal," though "unnecessary" practice in remarks to local broadcaster TGRT.

The report also triggered an uproar from German Chancellor Angela Merkel's critics, who accused her of hypocrisy. Merkel earlier preached that "friends should not be spying on friends" in the wake of US National Security Agency (NSA) leaks scandal.
READ MORE: Turnabout's fair play? Germany intercepts Hillary Clinton phone call
However, a German government source cited by Allgemeine Sonntagszeitung offered an explanation to Merkel's standpoint.

"We have never claimed in the past years that this position applies to every NATO country," the government source said.

According to the unnamed official, for Berlin Turkey could not be compared to the US or European partners like France or the UK.

At the same time, as the country hosting the largest Turkish population outside Turkey (about 3 million people), Germany is very much connected to problems of Turkish society, the source explained. He then cited security considerations ranging from the activities of extremist Turkish and Kurdish groups to drug smuggling and human-trafficking.

The Turkish government has also been trying for some time to assert its political goals through Turkish groups and associations in Germany, the source alleged.
READ MORE: Turkey: German spying 'unacceptable' if confirmed
The recent scandal first unveiled after Der Spiegel newspaper revealed on August 17 that the BND has spied on Turkey at least since 2009. Additionally, according to German media, the country's intelligence agency also intercepted at least one phone call of US Secretary of State John Kerry and one made by former Secretary of State Hillary Clinton.

Ironically, the report about Berlin spying on its NATO fellow came amid Germany's outrage over allegations that the NSA had eavesdropped on millions of Germans, including the tapping of Chancellor Merkel's cell phone.

The information on America's alleged spying on Germany was first leaked by US whistleblower Edward Snowden in October last year. Merkel reacted angrily, calling President Barack Obama and telling him that such practices were unacceptable between friends.

The scandal got a new twist in July this year when two US agents were unmasked, suspected of acting as double agents within the state security apparatus, and passing secrets to American intelligence contacts. In response, Germany expelled the Berlin CIA chief from the country.
You can share this story on social media: