Saudi Arabia 'scales back' major Yemen op to focus on airstrikes & training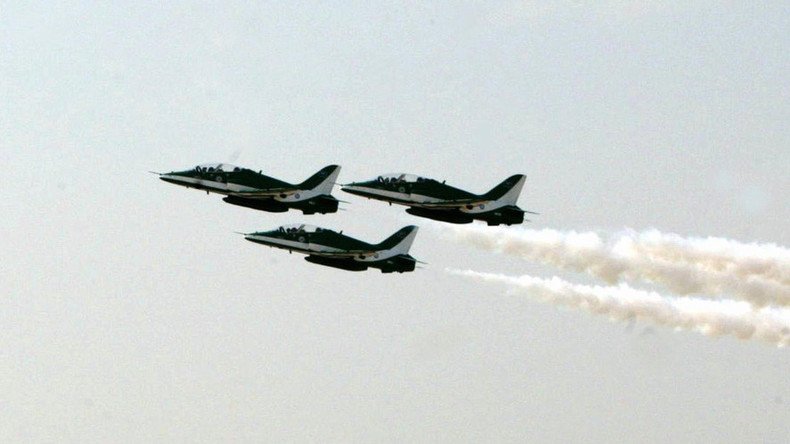 Saudi Arabia is wrapping up the "major combat phase" of operations and planning to focus on air support and training of forces fighting Houthi rebels, almost a year since the coalition intervened to reinstate Yemen's exiled president in power.
A small number of Saudi-led troops will stay in Yemen to train Yemeni soldiers, while the coalition will focus on providing air support to Yemeni forces, Saudi military spokesman, Brigadier General Ahmed al-Asiri, told news outlets.
"We are in the end of the major combat phase," the spokesman told AFP, adding that Riyadh wants to create a stable security situation, before helping with the reconstruction of the country.
"The aim of the coalition is to create a strong cohesive government with a strong national army and security forces that can combat terrorism and impose law and order across the country," al-Asiri told the Associated Press.
He also emphasized that the coalition's primary duty is to build a Yemeni army. "This takes time and it needs patience," he said.
The spokesman did not reveal when the withdrawal is to take place or what steps or forces it specifically entails. The only thing mentioned by al-Asiri is that the size of the coalition's naval and air assets on the coastline of the Red Sea and the Arabian Sea will not be impacted.
Washington, the chief Saudi ally in the region, has welcomed the news of the coalition's shift towards bringing "stability" in Yemen.
"We would welcome and do welcome the statement from coalition spokesperson Saudi General Ahmed al-Assiri, who indicated today that major operations in Yemen are coming to an end and that the coalition will work on 'long-term plans' to bring stability to the country," White House spokesman Josh Earnest said.
The Saudi announcement comes as the death toll from two missiles that hit a busy market in the Mustaba district of Hajja province on Tuesday rose to 119. A further 47 people were wounded in the attack.
Saudi Arabia launched its military operation against Yemen in late March, 2015, in a bid to bring the country's exiled former President Abd Rabbuh Mansur Hadi back to power. In 2015, the fighting in Yemen, resulted in 8,119 casualties, 2,795 of them killed and 5,324 wounded, according to UN figures.
You can share this story on social media: