Fireworks warehouse goes 'boom', ablaze in southern Russia (PHOTOS, VIDEOS)
Published time: 16 Mar, 2016 10:27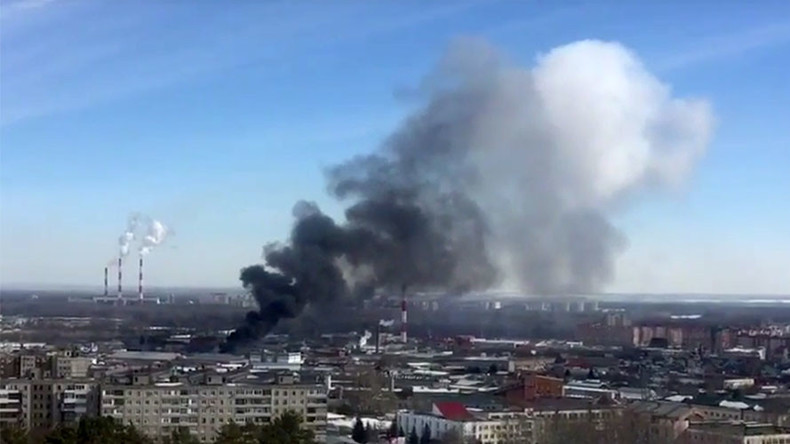 Firemen are busy tackling a blaze at a fireworks warehouse on the outskirts of Ufa in southern Russia the Russian Ministry of Emergency Situations says, adding that blasts can be heard in the area.
So far no casualties have been reported at the one-story warehouse. The size of the facility is causing confusion in the media, with some saying it's 50 by 150 square meters while others are reporting it's a whopping 7,000-square-meter storage space.
The ministry's press service stated that explosions can be heard from a distance, as the fireworks are constantly going off.
The Ministry of Internal Affairs issued a statement that the area has been blocked off:
"In connection with the extinguishing of the fire, the police cordoned off the area close to the site of the fire. Police have blocked traffic on the street. They are asking drivers to choose alternative routes."