Syrian opposition 'not against' direct talks with Assad government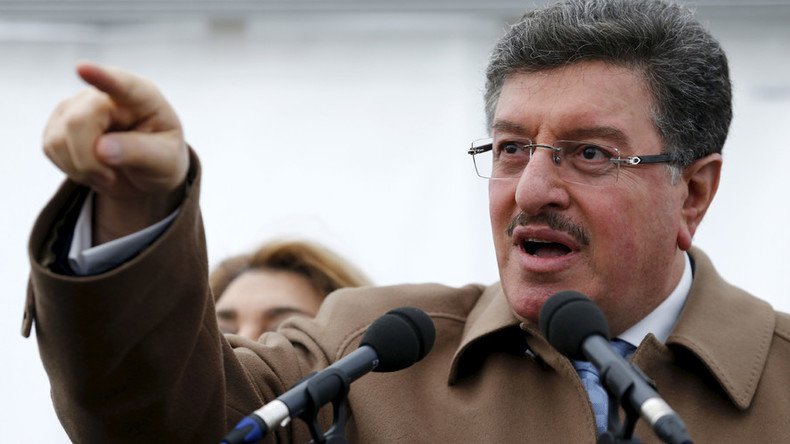 The Syrian opposition is 'not against' the idea of direct talks with President Bashar Assad's government, the spokesman for the main opposition alliance has said.
Salim al-Muslat, spokesman for the Saudi-backed High Negotiations Committee, talked to journalists on Tuesday, ahead of the group's first meeting with UN special envoy for Syria, Staffan de Mistura, in Geneva, Switzerland.
"We are not against direct talks, but you know de Mistura decided to start with indirect talks," Muslat is cited as saying by Reuters.
The UN envoy proposed a 10-day round of indirect "proximity talks" between the sides, but the opposition spokesman said he expects de Mistura to switch to a format of direct talks later.
Earlier, De Mistura explained the "proximity" format would give him more flexibility when shuttling between opposition and government, and also when consulting with others parties on the sidelines.
"As long as we have a solution, as long as we have relief for our people we don't mind what form the negotiation is," Muslat said.
According to the opposition spokesman, Russia's decision to withdraw its military from Syria, which President Vladimir Putin announced on Monday, is a positive step in the Syrian peace process, RIA-Novosti reported.
The Russian president explained that the five-month anti-terror operation in Syria has generally fulfilled its tasks. It has shifted the balance of power in favor of government troops and allowed the peace talks to begin.
The ceasefire brokered by Moscow, Washington and the UN began in Syria on February 27, with only terrorist groups Islamic State (IS, formerly ISIS/ISIL) and Jabhat Al-Nusra excluded from the truce.
The Russian Foreign Minister praised Saudi Arabia for its constructive work with the Syrian opposition.
"We are grateful to our Saudi colleagues that this group, in contrast to the mood it had in January [when the opposition walked out of the talks], now seems to be serious about joining the inter-Syrian political process," Lavrov said on Tuesday.
READ MORE: Only alternative to Syria peace talks is 'even worse war' – de Mistura
The civil war in Syria broke out in March 2011, and has claimed over 250,000 lives, according to UN estimations.
You can share this story on social media: