French Catholic Church pedophile scandal: PM Valls calls on action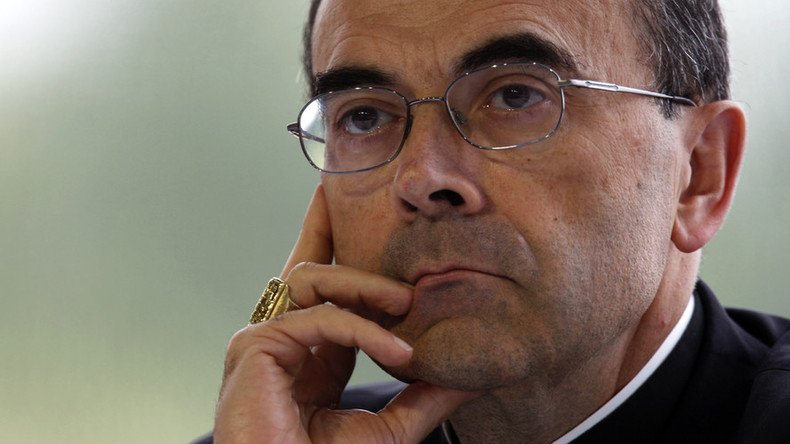 French Prime Minister Manuel Valls spoke out on the unfolding pedophile scandal involving the Catholic Church in an interview on Tuesday urging the accused Cardinal Philippe Barbarin to "take responsibility for his actions."
Barbarin is being sued for covering up for a priest who sexually abused boy scouts in the late 1980s.
The priest in question, Bernard Preynat, had admitted his crimes and has been charged, with an investigation underway since January 27.
On Monday his victims requested an audience with Pope Francis because they felt let down by the French cardinal, who wouldn't comment on the scandal despite saying earlier that he had been made aware of Preynat's wrongdoings way back in 2007-2008.
"By retreating into silence, our cardinal has lost all credibility," Bertrand Virieux, a cardiologist and one of the three signatories, told Le Parisien. "That's why today we call on Pope Francis, in whom we trust."
In an interview with BFM TV on Tuesday, French Prime Minister Manuel Valls called on Barbarin to take responsibility.

"It's up to Cardinal Barbarin to take responsibility, to speak up and to act upon it," Valls said adding that words were not enough: "To be clear, it's not just compassion we're after, we need action, we need gestures."
From the 1970s to the early 1990s, Preynat led the Saint-Luc Scout Group, independent at the time, but later affiliated with the Scouts of Europe, organizing summer camps and trips abroad. Parents who met Preynat praised his "charisma and dynamism," Le Point reports.
However for his victims the trip down memory lane is a painful one: most of them mention "powerful denial" when describing the acts of abuse.
"He stuck me against him. He took my hand to guide it on his body, on the pants and regularly he bent down for me to kiss him. I remember his heavy breath. He smoked cigars and the smell, it will haunt me my whole life," Le Point publishes a victim's story.
Meanwhile, Barbarin has asked for people to allow justice to take its course and for his presumption of innocence to be respected.
You can share this story on social media: