Dramatic CCTV footage of Ankara blast shows fire raining down as people flee (VIDEO)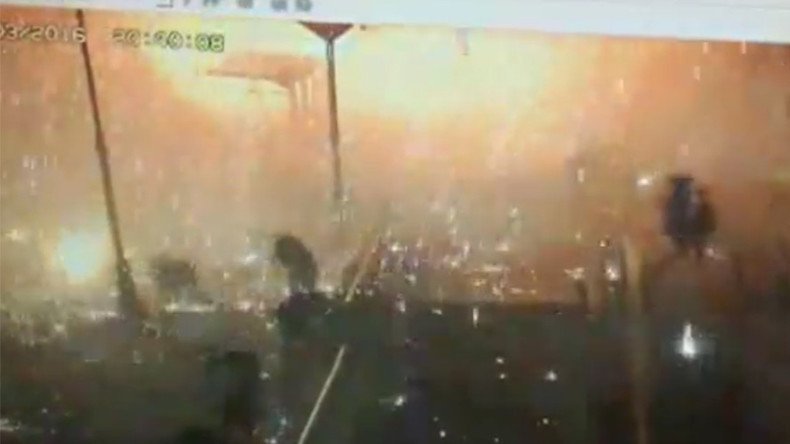 Shocking footage of Sunday's explosion in Ankara shows the blast ripping through a busy street, sending flames into crowds of people running for safety. The bomb, reportedly detonated by a female terrorist at a bus stop, killed at least 37 people.
The attack was carried out near the Turkish capital's main square, injuring 125 people. According to Health Minister Mehmet Muezzinoglu, 19 people out of the 71 currently receiving treatment in hospital are in a serious condition.
The blast, which could be heard several kilometers away, appears to have been triggered by a car exploding near a bus stop, Turkish broadcaster TRT reported, adding that the site is a major transportation hub.
READ MORE: US embassy issued warning on impending attack in Ankara 2 days before Sunday blast
While no one has claimed responsibility for the attack, two senior security officials told Reuters that the initial findings suggested that members of the outlawed Kurdistan Workers' Party (PKK) or an affiliated group were responsible.
Police identified one of the attackers, a woman, as having been born in 1992 and being from the eastern Turkish city of Kars.
You can share this story on social media: