Zika may cause brain infection in adults — study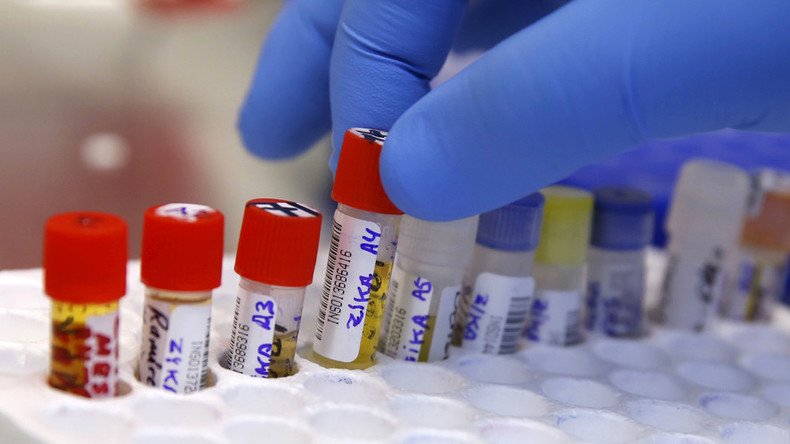 The mosquito-borne Zika virus already linked to serious brain birth defects could also be responsible for severe brain infections in adults, a new study has shown.
The study, published in the New England Journal of Medicine earlier this week by a group of French researchers, gives evidence that the Zika virus is dangerous not only to newborns but to adults as well.
The paper focuses on the case of an 81-year-old man who came back from a month-long cruise around New Caledonia, Vanuatu, the Solomon Islands, and New Zealand in January and was then admitted to a hospital not far from Paris. At that point the man, who previously had been in perfect health, was already in precoma condition, struggling with fever and partial paralysis.
On the first day of treatment he was diagnosed with meningoencephalitis, an inflammation of the brain and its membrane, while his spinal fluid tests came back positive for Zika. Other viruses that could have caused inflammation were subsequently ruled out.
"Clinicians should be aware that ZIKV [Zika virus] may be associated with meningoencephalitis," the team warns.
The man was discharged in less than three weeks, while it took about five weeks for his cognitive functions to fully recover, according to the report.
"Even with limited evidence linking Zika virus to neurologic disorders, the severe potential risks demand decisive, immediate action to protect public health," the World Health Organisation (WHO) wrote in response to the French findings.
The WHO suggests carrying out "key intervention," including intensive mosquito control, using protection against mosquito bites, appropriate care for pregnant women and patients with Guillain-Barre syndrome, and prevention of transmission of the virus through blood or sexual intercourse.
"As the putative link between Zika virus and neurological disorders is reinforced, refined, or even refuted, public health measures will be adjusted accordingly," the organization added.
Zika was declared a global health emergency in early February by the WHO.
Thousands of birth defects are believed to have been caused by the outbreak of the virus, which has spread from Brazil to Latin America and a number of US states.
About 4,000 infants in Brazil have been born with microcephaly, a type of disorder characterized by underdeveloped brain and skull, to mothers infected with Zika since October 2015.
You can share this story on social media: