Wretched wrench! Passenger spots spanner jammed in plane wing (PHOTO)
Published time: 13 Mar, 2016 01:23
Edited time: 13 Mar, 2016 01:25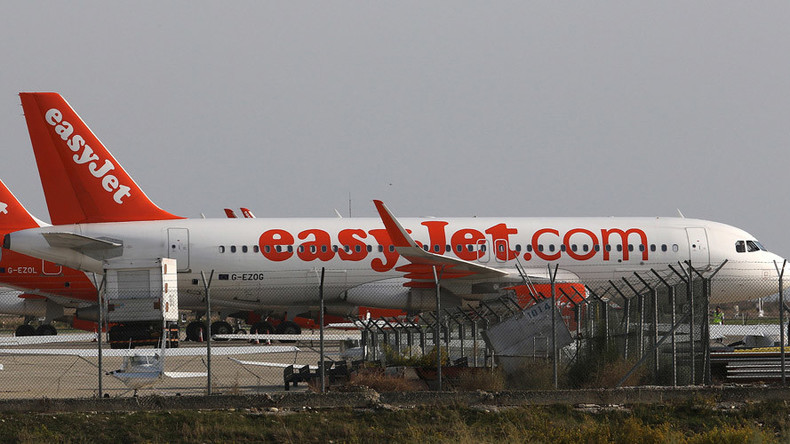 A flight from Switzerland to Denmark had to be aborted moments before takeoff after a passenger spotted a workman's wrench stuck in one the aircraft's wings.
The EasyJet plane had begun taxiing down the Geneva Airport runway when a passenger noticed a spanner wedged in one of the wing's flaps.
A picture of last week's incident shows the metal implement clearly stuck in a precarious position on the wing.
Worried that the tool could cause serious damage to the aircraft during takeoff, the shocked 25-year-old man immediately alerted staff, 20Minutes reports.
READ MORE: Boombox bash: 5 women brawl on Spirit Airlines flight over loud music (VIDEO)

Speaking to the Swiss news channel, a former pilot pointed out that the errant tool "could have fallen on the track and be drawn in by the next plane".
"This could have caused serious structural damage, as in the Concorde crash in Paris," they added.
A statement by EasyJet confirmed the pilot was forced to turn the plane around and that a misplaced wrench was found in the plane's wing upon inspection. The flight took off without incident an hour later.