Kosovo president's office attacked with Molotov cocktail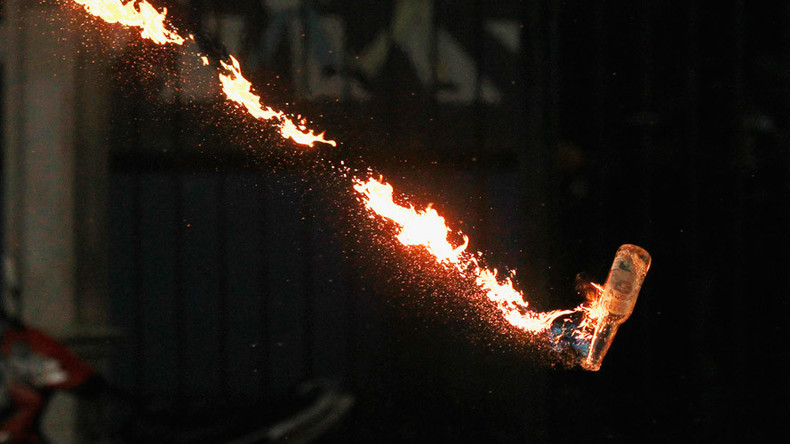 Masked attackers have broken windows at the Kosovo president's office and thrown a Molotov cocktail at the building.
"Masked people have hurled a petrol bomb at the president's office," the police said in a statement. The office is currently being used by outgoing President Atifete Jahjaga.
"They broke the window with stones but failed to throw the petrol bomb inside and the bottle hit the wall," the statement adds.
The incident took place at 4 am when the building was empty, so nobody was injured. The Molotov cocktail only left a large blackened spot on the wall of the building.
Nobody has claimed responsibility for the attack, which was described by the Kosovo government as "dangerous for the constitutional order and the country's stability."
Police are now trying to identify the car thought to have been used by the perpetrators.
The self-proclaimed republic of Kosovo is in the midst of an ongoing political crisis, with radical opposition denouncing an EU-brokered deal with Serbia to give more rights to local Serbs. They have used tear gas to disrupt parliamentary sessions many times.
Despite these provocations, the Kosovan parliament managed to elect Hashim Thaci as the new president on February 27. He will replace president Jahjaga, who will leave office next month.
Kosovo, a province of Serbia, has been under the control of NATO-led peacekeeping forces since 1999. Kosovo's parliament proclaimed the province's independence in 2009 in a move that was recognized by most Western countries and their allies. Russia has refused to follow their example, however, saying that recognizing Kosovan independence is in clear violation of international law.