Russian army received 21 ballistic missiles, 2 submarines in 2015
Published time: 11 Mar, 2016 21:11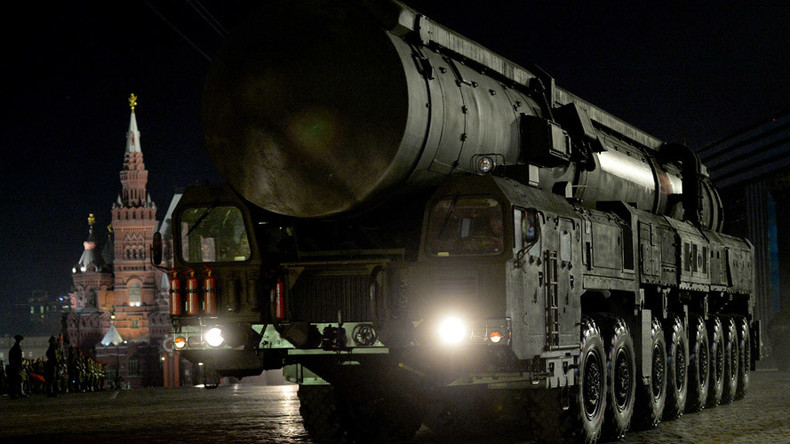 Two general-purpose submarines, 96 airplanes, 81 helicopters and 21 ballistic missiles were among more than 4,000 items of new military equipment received by the Russian armed forces in 2015.
The figures were released as Russia's President and Commander-in-Chief Vladimir Putin visited the National Defense Control Center Friday, overseeing the official commissioning of military goods. He said the list also included more than 400 units of artillery and combat vehicle arsenal.
The new equipment is already in use, the president said, adding that fighting terrorists in Syria has become a "serious test" for the modern warfare technology, especially for the aircraft.
New arms have been provided not only for the international anti-terror operation, but for the country's defense too. Russia's Strategic Missile Forces have received 21 ballistic missiles in 2015, and nearly 400 parts and units for fixed and mobile missile systems, Deputy Defense Minister Yury Borisov informed Putin.
Earlier, the country's Defense Minister Sergey Shoigu said that last year Russia's strategic nuclear forces received 35 intercontinental ballistic missiles, according to TASS. The strategic forces are to be equipped with 20 new such missiles this year.
READ MORE: Russia to disarm world's largest nuclear ballistic missile submarine
The defense ministry has also put together a plan for major construction work for 2016, Putin was told. Military developments in western and south-western directions, as well as in the Arctic, have been defined among the priorities, said Ruslan Tsalikov, first deputy to the defense minister.